He followed the hostess back into the restaurant, gently pulling on Natalie's hand behind him.  He looked back at her and smiled.  He'd forgotten the feel of her hand in his while she was studying in Spain.  It was so nice to have her back.  He looked and saw the hostess lead them back, past the tables and towards the back room.  His brain began to race.  "No!" he wanted to shout.  This wasn't the plan!  He could feel sweat creeping up as the hostess smiled and opened the door to a room full of family and friends.  His brain raced and before he knew it he had come up with an excuse. "It's a welcome home party!  Surprise!" he said nervously.  She laughed and smiled, stepping into the room and seeing so many happy faces looking back.  He watched as she made the rounds with hugs and hellos.  How was he going to fix this?  The stupid hostess!  She came over to thank him and he decided to take control back. "Can we step outside for a minute?" he asked.  "But, we just got here!" she said, a wide smile on her face.  "I know, but….just come with me." and he led her out of the restaurant.  Out on the sidewalk he figured, here was as good as any other place.  He dropped to one knee.  She squealed, and her hands flew to her face. "Natalie, will you marry me?" he asked. "Oh, yes, yes, yes!"
Natalie and Anthony had almost a double engagement shoot on their farm in Indiana.  We did several shots with their normal attire, and then we delved into the many ideas and props and setups that Natalie had pulled together.  These two share some true vintage passions, and their small hobby farm in northeast Indiana is the perfect nest.  Many kudos to them for styling their own shoot so beautifully!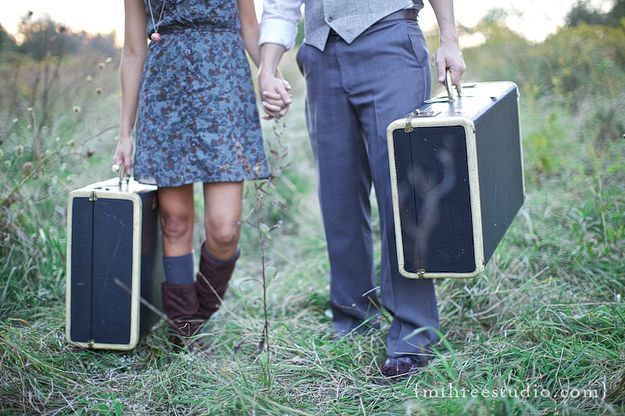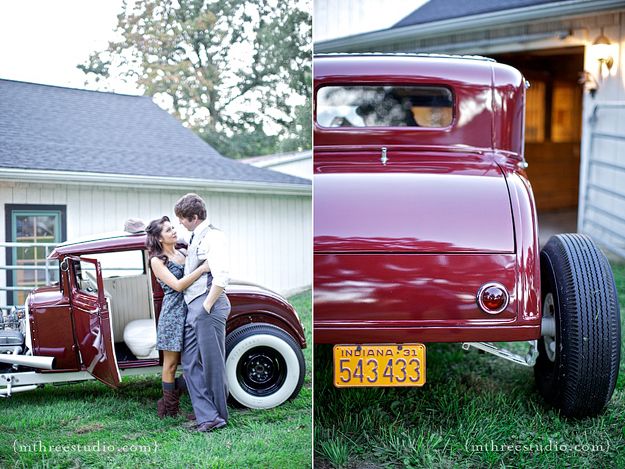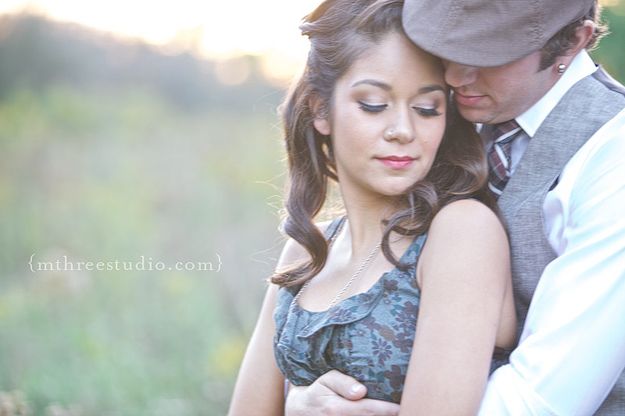 Natalie and Anthony – it was a joy to do this little destination engagement session with you!  I can't wait for your wedding next year at Salvage One in Chicago!