No time for a Miscellaneous Monday today folks.  That secret project I was hoping to announce this week?  It looks like we have been delayed, again.  Trust me, no one is more frustrated by that than us.  But it also means that I have tons to get to today, and no time for ramblings.
To make it up to you, I've got a sneak peek of the wedding I spent Saturday capturing.  Kari & Curt had a fantastically gorgeous wedding in Lake Geneva.  The weather couldn't have been more perfect.  Lake Geneva is always beautiful but it really sings in the fall.
We stopped by the Yerkes Observatory for some pictures.  Kari & Curt had a slightly formal aesthetic going on with their floral and fashion choices, so I wanted to give them something in locations that suited that feeling.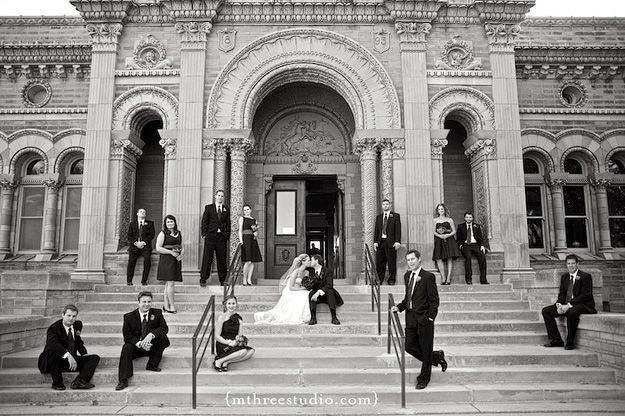 If you haven't been to the Yerkes Observatory, it is more than worth checking out.  The observatory building itself is incredibly beautiful and the staircase would make a stunning wedding ceremony venue.  Though I think it would be best in the morning or late afternoon, with the way it is positioned in relation to the sun.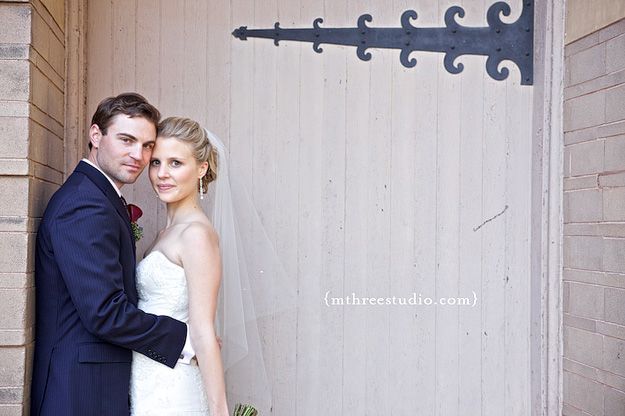 Doesn't Curt look like Joaquin Phoneix?
If you would like to find out more about a outdoor wedding ceremony at Yerkes Observatory, you can click here.
Have a great week!