Several m three studio weddings have been popping up in the blogosphere lately.  So, I thought I would do a little publishing round-up today.  It is always an immeasurable honor to have my work published on blogs that I myself used as a bride, or on ones that I read daily still.   Each time I get that "accepted" email from a blog editor, I am thrilled!
Often times the blogs will contact my couples for their side of the story, which is always a different dimension on the day than I myself can portray.  So, if you'd like to get more indepth on any of these weddings, give them a click!
Holly & Andy's unique morning wedding at Lake Park Bistro published on Style Me Pretty:
Jenny and Dennis' Chicago wedding published on With This Ring: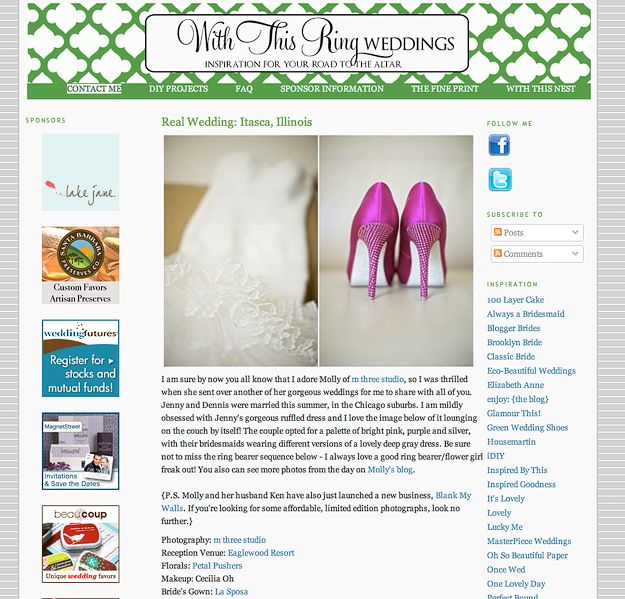 Liz and Tom's Villa Terrace wedding published on The Sweetest Occasion:
Jeannie & Rich's beautiful Boston wedding on The Beantown Bride: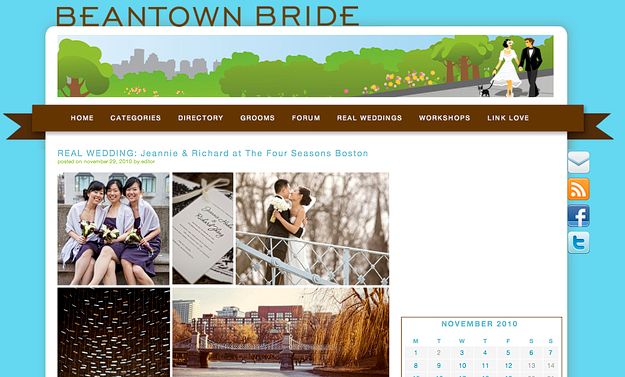 Stephanie & Drew's Cedarburg wedding on Clover & Bee Daily:
If you want to be up-to-date on when a wedding gets published, follow me on twitter or become a fan on facebook.  I usually post them there when they happen.