The love for Ashley and Tom's stylish New York – come – Iowa affair continues!  I think they  might be going for a record, these two publications make a 'm three studio record' of 4 publications for one wedding!  I was contacted by both A Crimson Kiss (a wonderfully stylish blog) and the sweet and inspiring Greek wedding blog, Excite Me Love – both wanted to publish their wedding, and I am more than honored!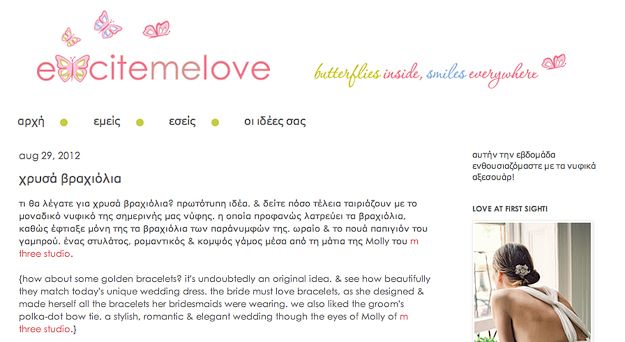 I'm so thrilled to see Ashley and Tom and all of their talented vendors getting such recognition for their wedding.  It was beautiful, stylish, elegant and fun, but more than anything, it was truly a day filled with wonderful love, both from the two of them and from their families and friends.  That sort of love and energy shows thru in pictures and shines brighter than even the most amazing of details.
Revisit my version of this wedding here.