A gentle breeze rustled the chiffon of the chuppah that surrounded them.  She glanced around secretly to her left and right.  Everyone's head was bowed in prayer, but she wanted to soak this moment in.  Around her stood their parents, their brothers and sisters.  She could see a smile spread on her (almost) brother-in-law's face.  She glimpsed her Mother reach for her father's hand, grasping it tight.  A breeze blew through the chuppah again and simultaneously everyone lifted their heads up.  She looked over at her soon-to-be-husband.  His impish smile twinkled in his eyes.  Not able to resist, she glanced over her shoulder, at all of the people gathered behind them.  So many!  The rabbi spoke of another guest, the one above, who blessed their ceremony, and she looked up reflexively.  It was all too much.  She closed her eyes, took a deep breath and held it.  She imprinted the smell, the feel, the warmth, the light, the joy and the love she felt in her memory.  She didn't want to forget this moment, ever.
Stephanie & Ethan's wedding at Pier Wisconsin was just so…..beautiful.  It really doesn't need a lot of flowery, descriptive language.  They kept it elegant and modern with a gorgeous jewish ceremony under the tent on the promenade, and a fantastically fun reception in the Pilot House.
Steph & Ethan had one of the most dramatic and touching first looks I've ever seen.  I blogged about just this one moment from their day a few weeks ago – if you missed it, you must click over to see it!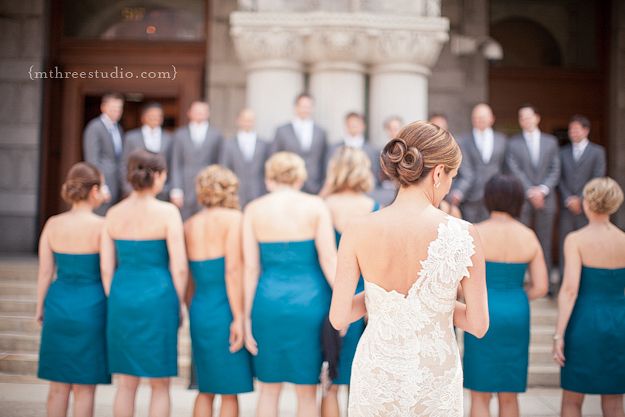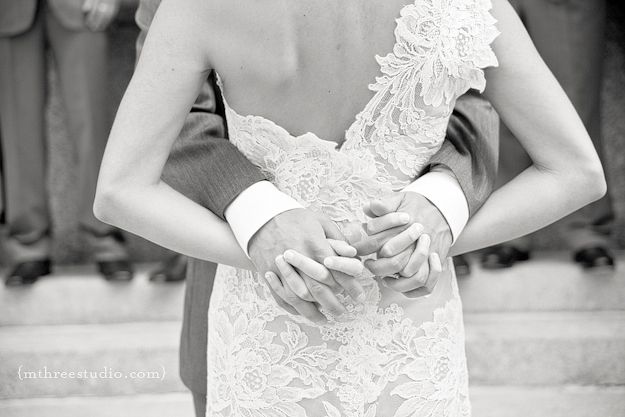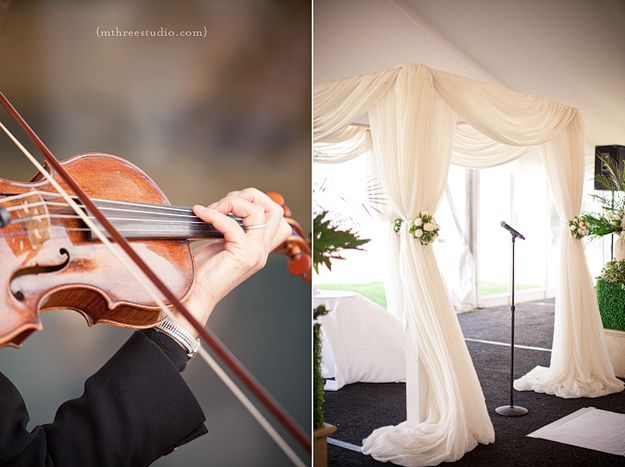 As always, Esther did an incredible job with the floral design for this ceremony (and reception), bringing in greens and creams to add elegance and style to the lakeside ceremony.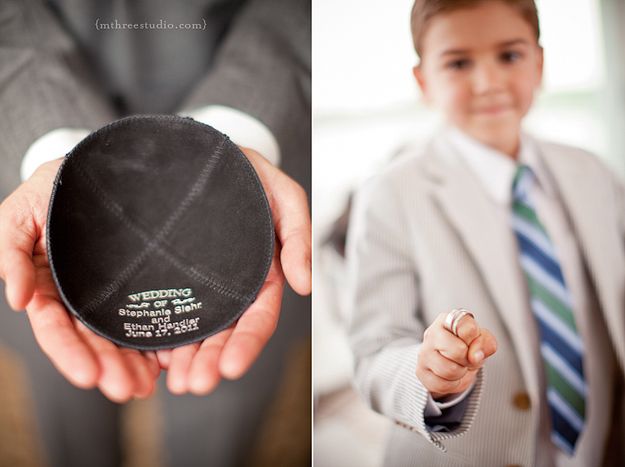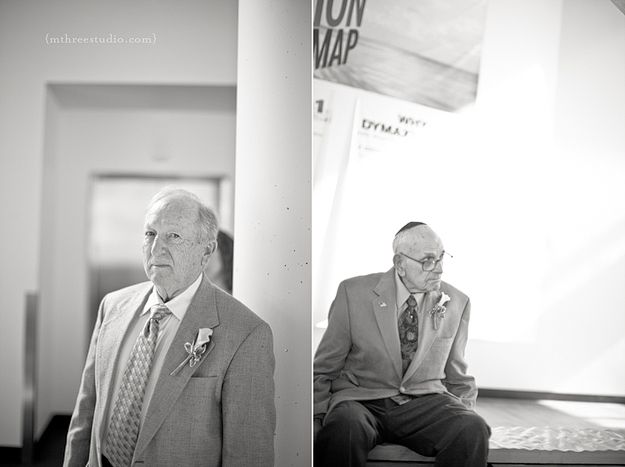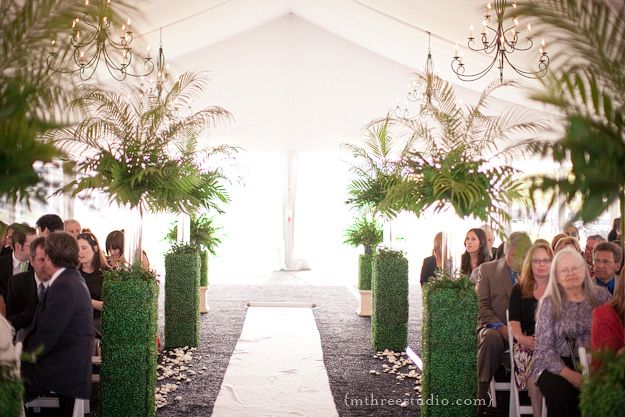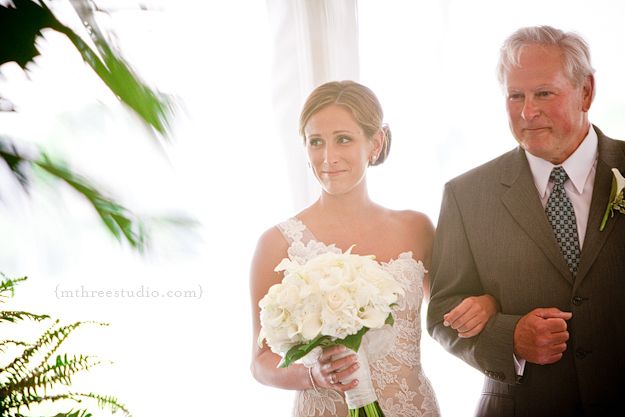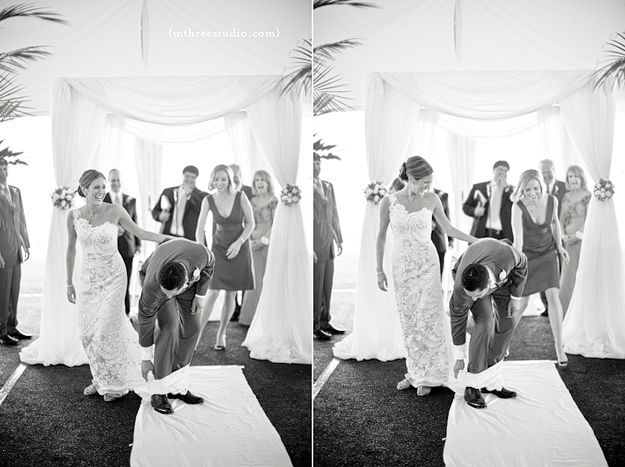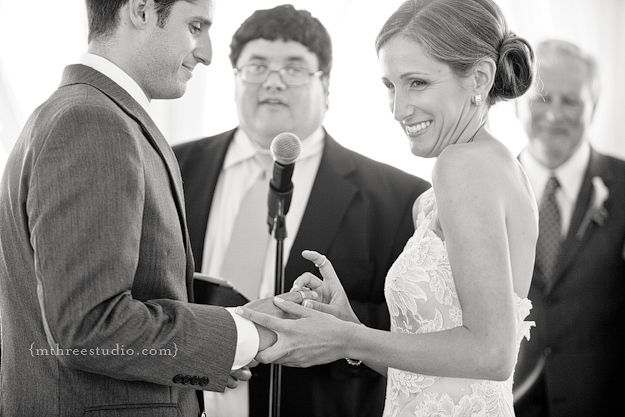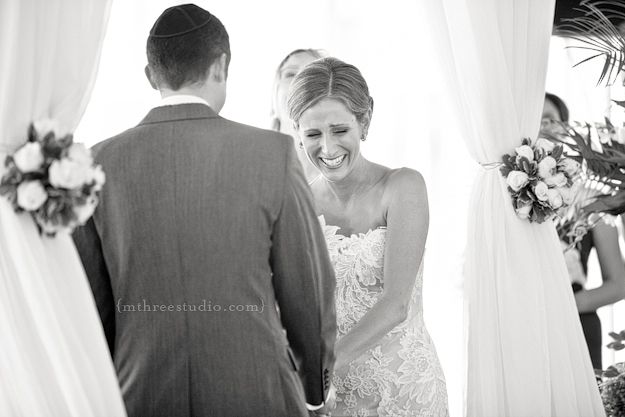 The freshness and elegance continued in the Pilot House with calla lilies and orchids arranged in exuberant centerpieces, punctuated with little pops of color.  Again, kudos to Esther.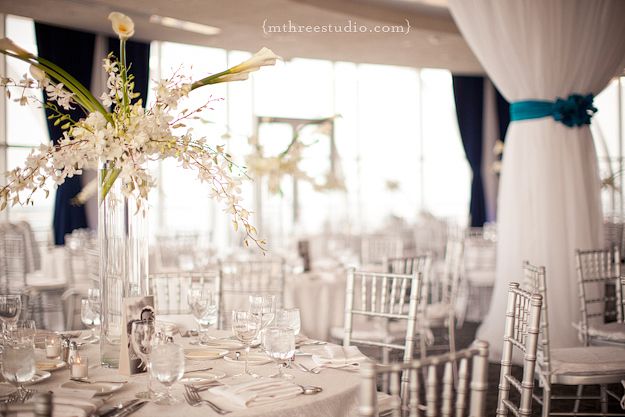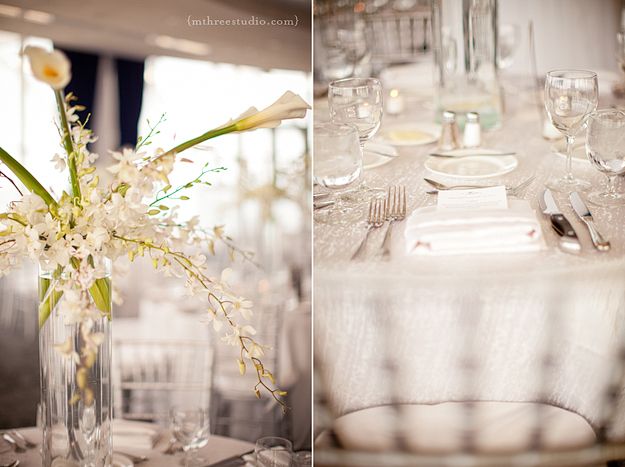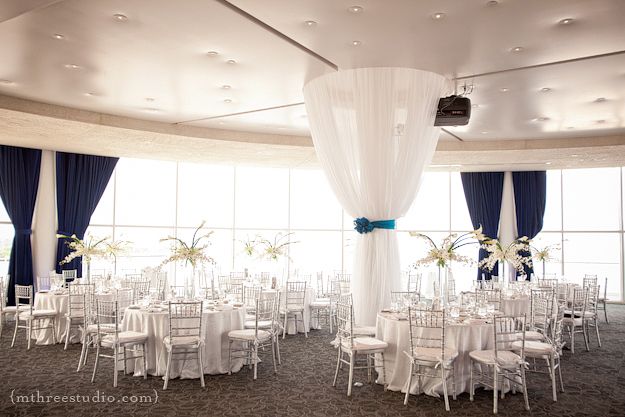 Not to be outdone, the cake by The Cake Lady (she's the best!) was so gorgeous and delicate!
No jewish wedding is complete without a rousing horah – and Steph and Ethan really brought the house down with theirs.
If you were a guest at this wedding and paid close attention, you would have found some small touches that played on the couple's love of the 1980's.  One touch that couldn't be missed though – their 80's tribute band!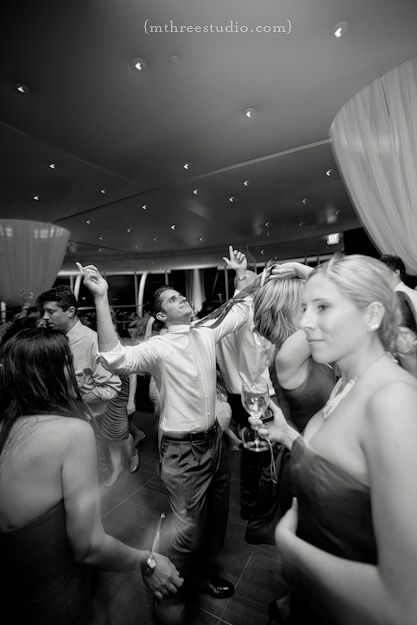 The Credits:
Ceremony Venue: Pier Wisconsin
Reception Venue: Pier Wisconsin
Bride's Gown: Ulla Maija
Bridesmaid Dresses: J. Crew
Groom and Groomsmen's suits: Joseph A Banks
Florist: Impressions, by Esther Flemming
Cake: The Cake Lady
DJ/Band: 2nd Wave
Catering: Bartolottas
Makeup: Blush
Bride's Shoes: Kate Spade
Stephanie & Ethan – what a blessed couple you are in so many ways!  I know you appreciated each moment of the love you felt on your wedding day, it was so exuberant and abundant.  What a joy you and your families have been to have as clients!  I wish you all the best and hope our paths cross many times in the future!  Thanks for making m three studio your choice for capturing your wedding memories.