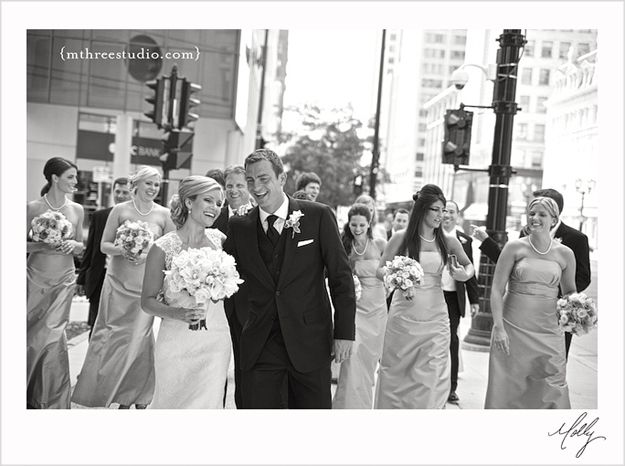 I'm not sure if people get more gorgeous than Kristin & Matt, both inside and out. When they booked me almost two years ago to shoot their wedding (Kristin planned everything ahead of time so she could focus on her last year of medical school), I knew they had style.  What I didn't know was that so did everyone around them – and that it would unfold into such a beautiful day – inside and out.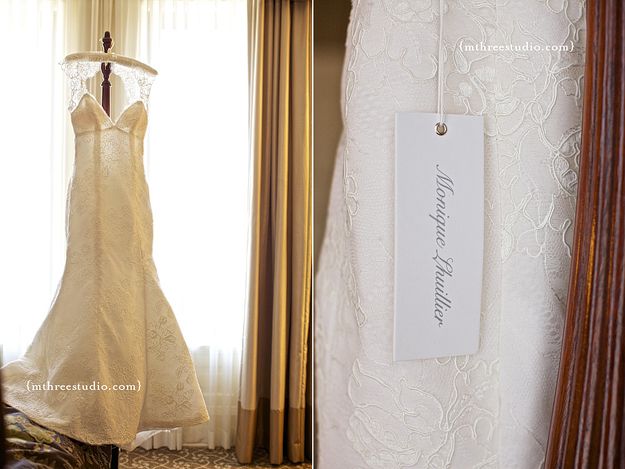 So, when I walk in and see a Monique Lhullier dress hanging up and Jimmy Choo shoes waiting for me, I admit, a small squeal might have been audible.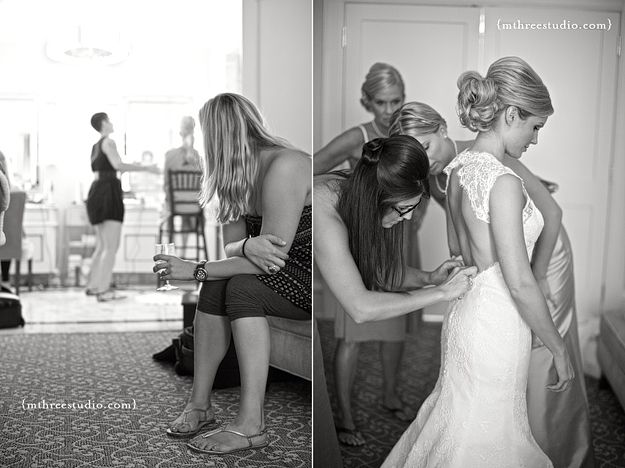 Kristin and Matt had a sweet and touching First Look just outside of the Pfister (where the girls got ready) Hotel.
Then it was off to Pier Wisconsin for their wedding ceremony and wedding reception.  The amphitheater at Pier Wisconsin provided welcome shade on the hot day for some pictures.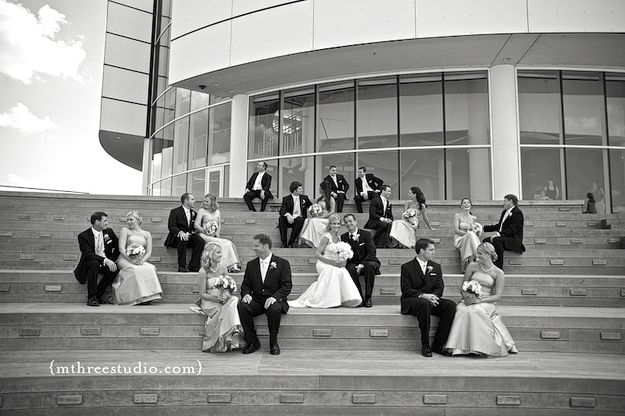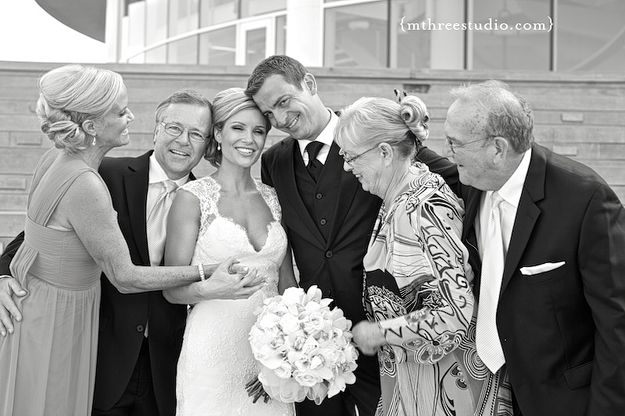 The beautiful, draped, clear-span tent on the Pier Wisconsin promenade lawn was a great setting for their wedding ceremony. You know I love an outdoor wedding, and this one did not disappoint.  Just enough shade to bounce the light around, just enough elegance to add some formality, and just enough breeze to remind you that you were outside, on the shores of Lake Michigan.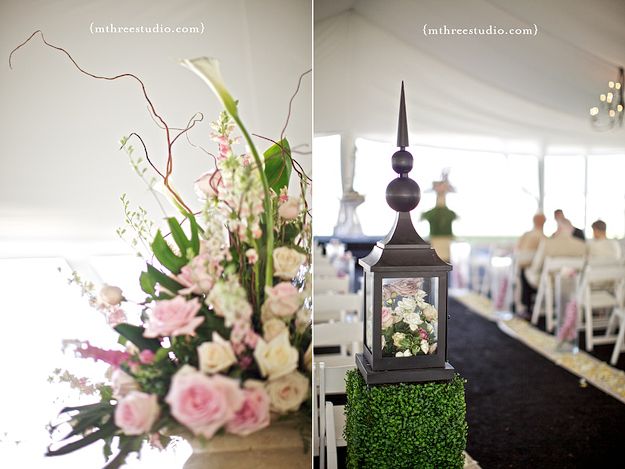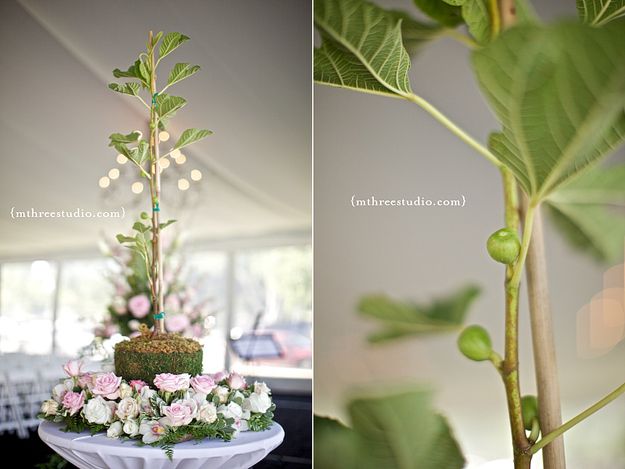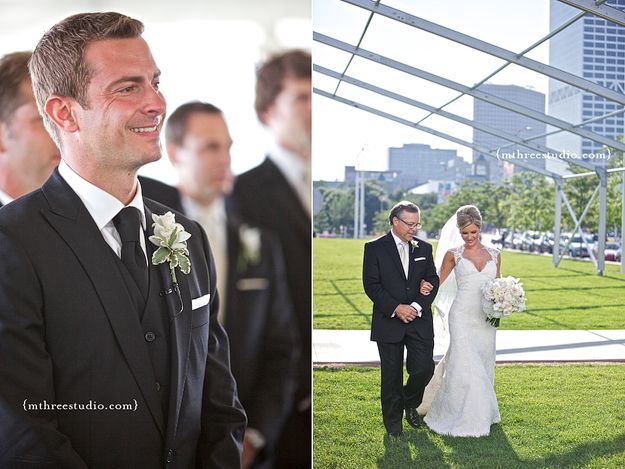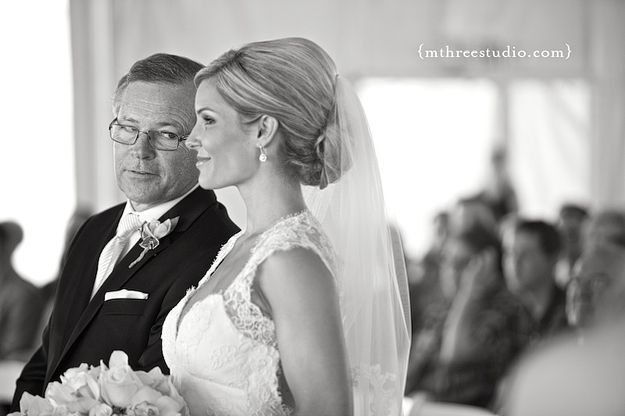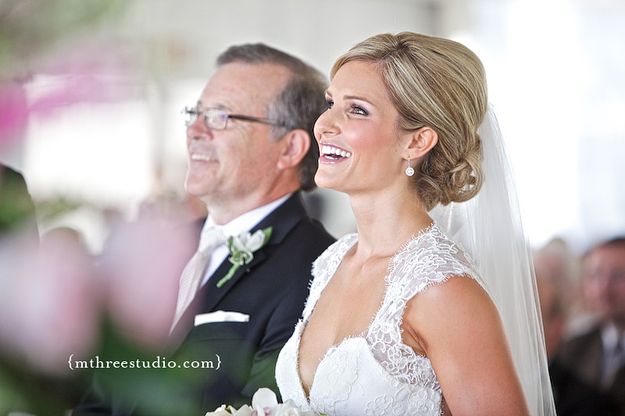 Kristin & Matt's pastor gave a very personal sermon that led to much laughter and tears, and sometimes a combination of the two.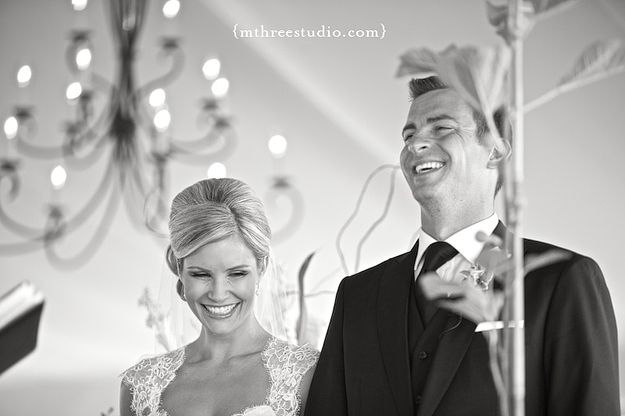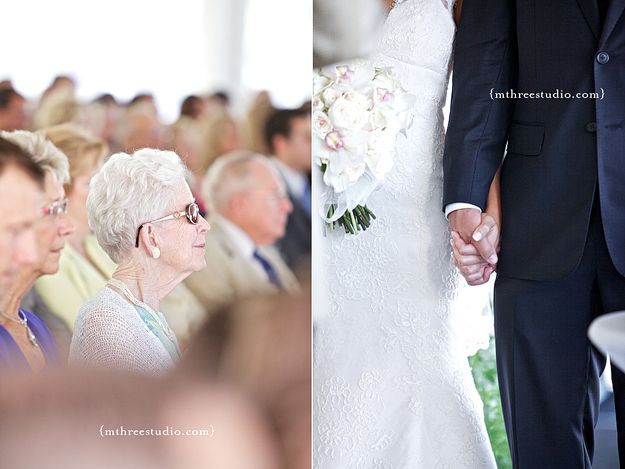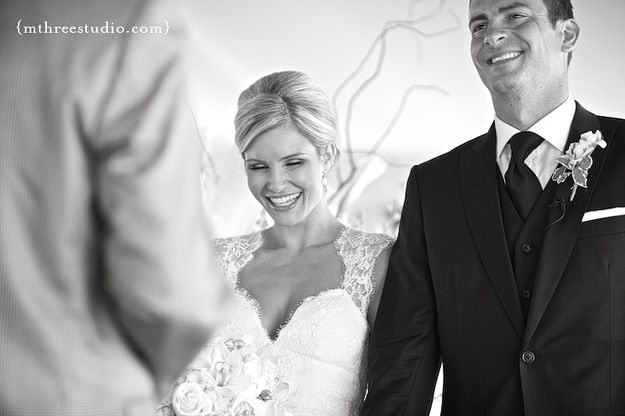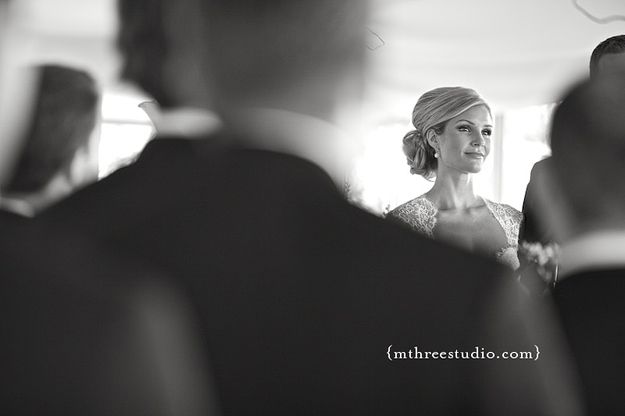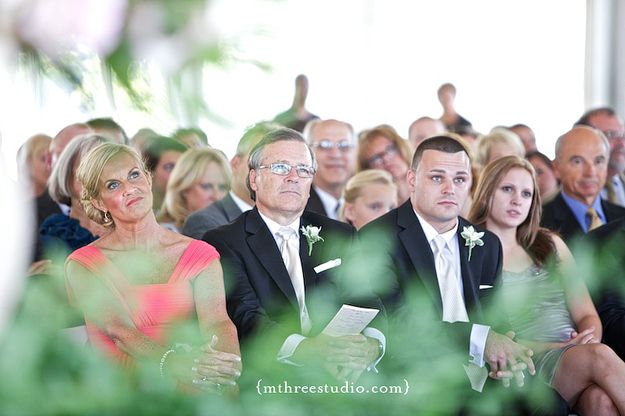 After the outdoor ceremony, we stole away for some dedicated Bride and Groom picture time around Pier Wisconsin and the lakefront.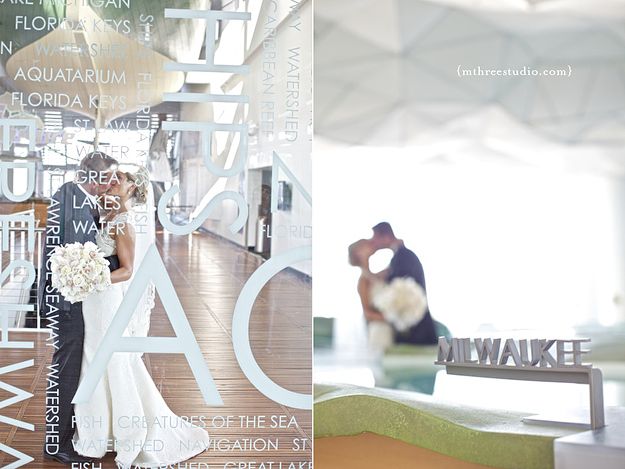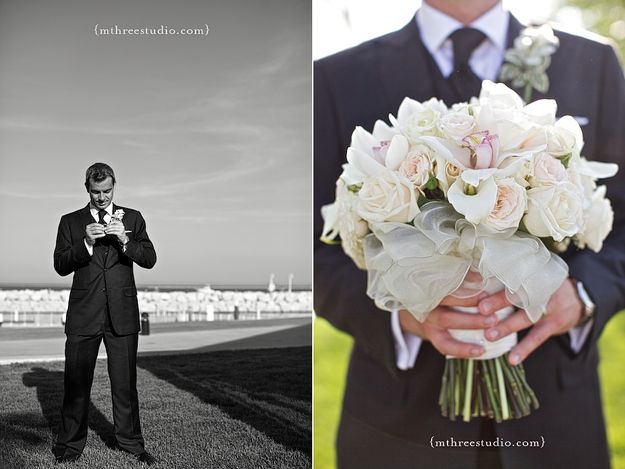 Matt had a custom suit made for his wedding day (see the credits below).  This is one of the top five things I would do differently about my own wedding.  Why shouldn't the Groom have his own special attire?  Why in the world do we rent it instead?
Bartolottas does an amazing job at every one of their wedding venues.  I've been fortunate enough to try them all. But, I have to say that Janelle and her staff outdid themselves in the Pilot Room at Pier Wisconsin for Kristin & Matt.  It was stunning, smoothly run, and yummy too!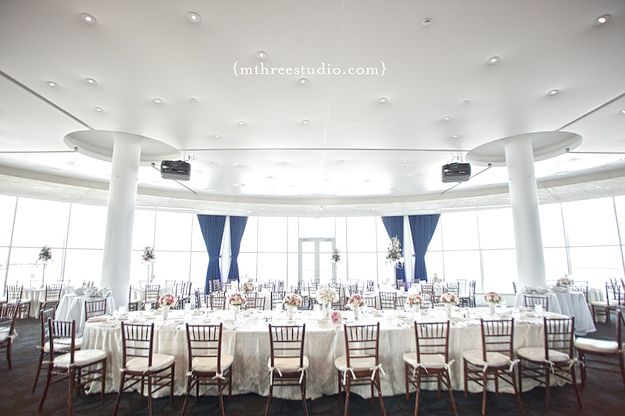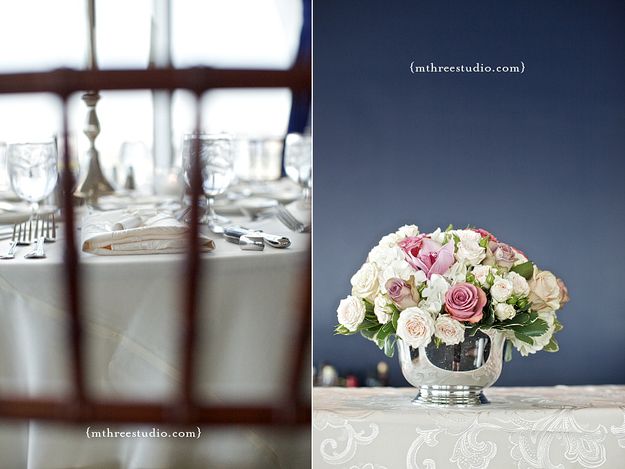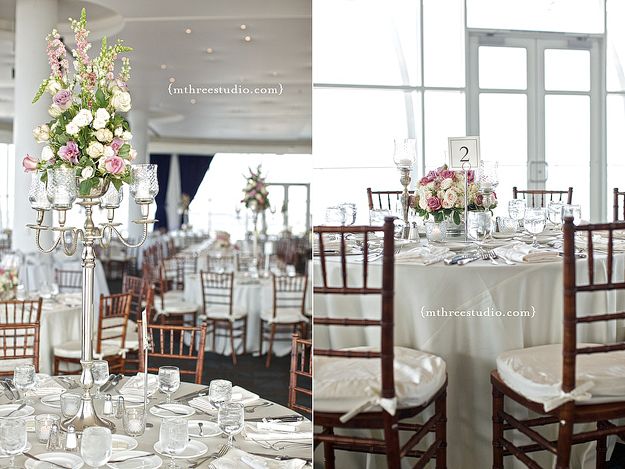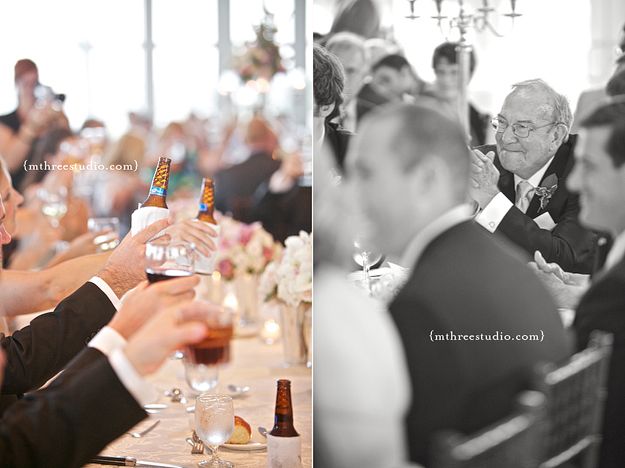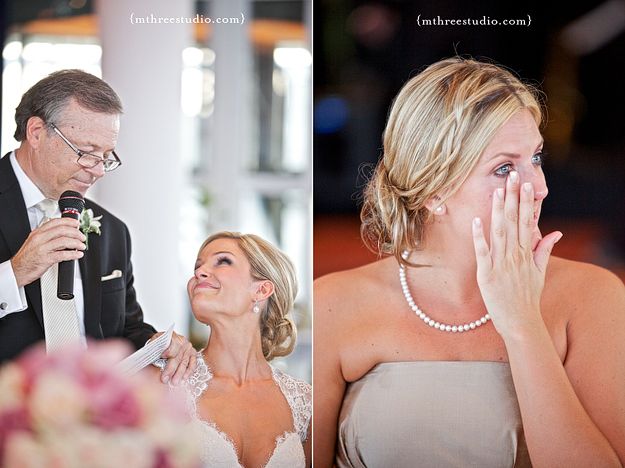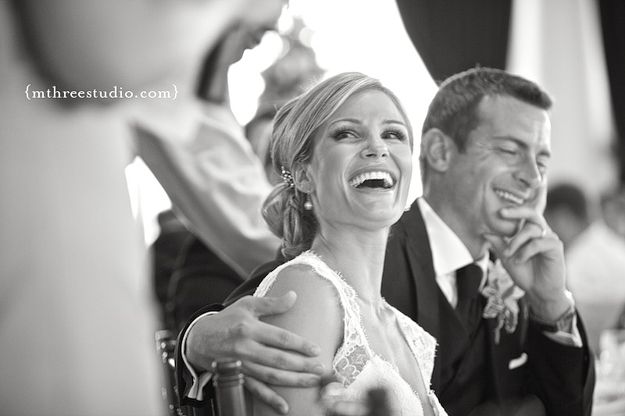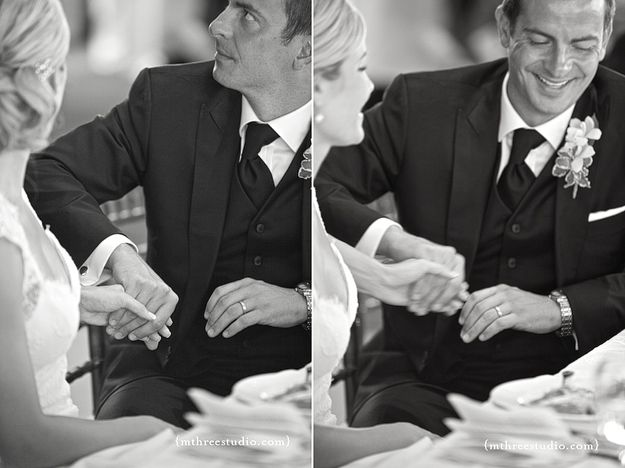 It is kind of hard to beat the nearly 360 degree view from the Pilot Room and the surrounding deck.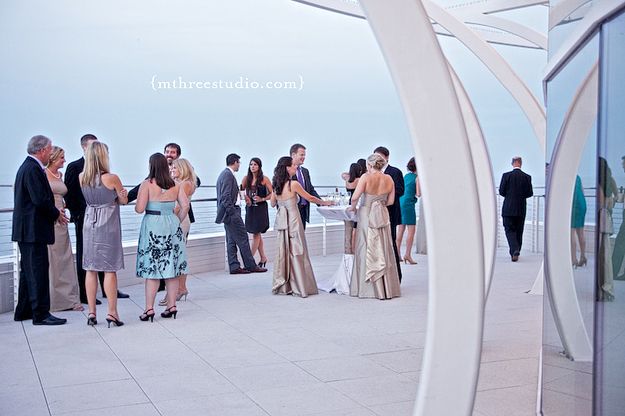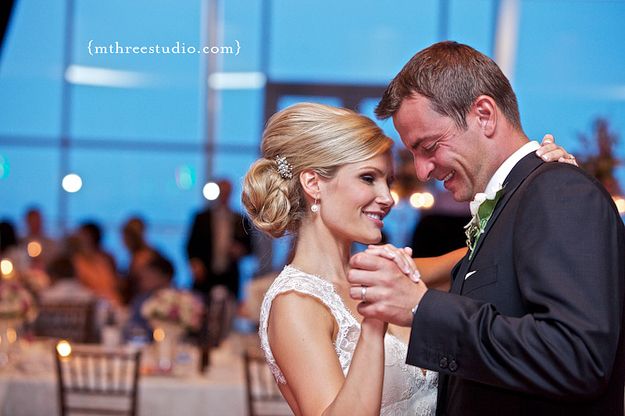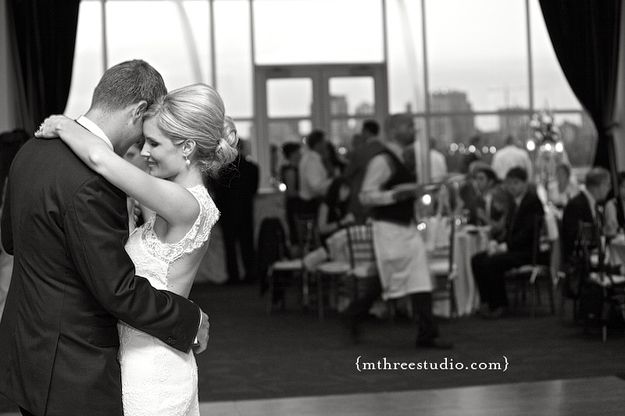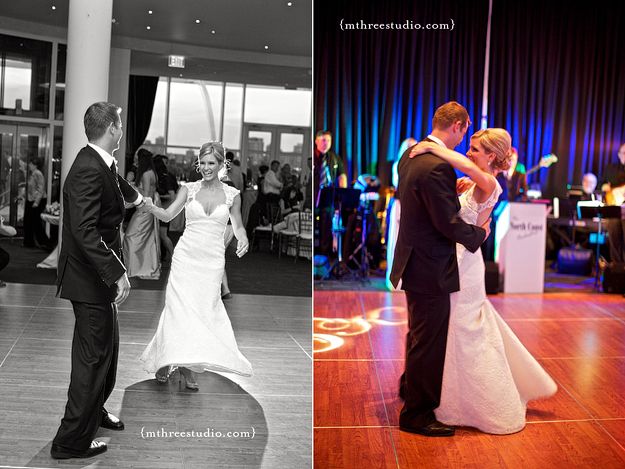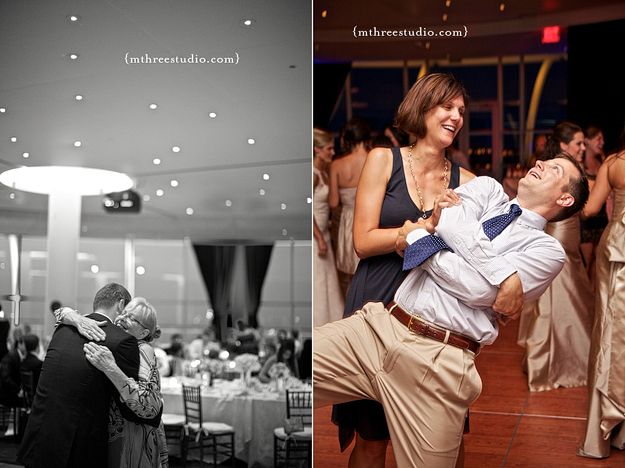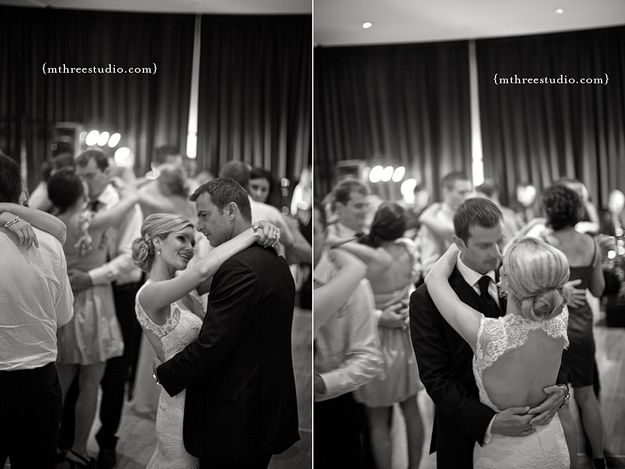 Kristin and Matt wisely planned their wedding to coincide with Festa Italia, (For you non-Milwaukee peeps, we have a festival on our lakefront pretty much every weekend during the summer) and got a free fireworks show because of it.  The deck on the Pilot Room was likely the best view in the city of the fireworks show, and a great way to end the night.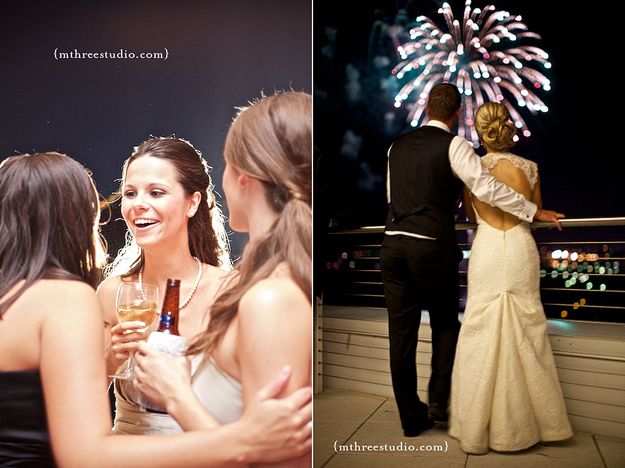 The Credits:
Ceremony Venue: Pier Wisconsin Promenade Lawn (Posner Promenade)
Reception Venue: Pier Wisconsin Pilot Room
Catering: Bartolottas
Flowers: Impressions by Esther Fleming
Cake: Reginas Bay Bakery
Linens, Chairs, etc: Canopies Event Rental
Makeup: Blush
Bride's Dress: Monique Lhullier
Bride's Shoes: Jimmy Choo
Bridesmaid's Dresses: Jenny Yoo
Groom's Suit: Custom made at Nicholas Joseph
Band: North Coast Orchestra
Videographers: One Fine Day
Kristin & Matt – it was an honor and a privilege to be a part of your day, and to capture it.  Your family and friends are truly remarkable.  You are surrounded by such love and promise.  The future is super bright for the two of you, there is no doubt. Congrats!
I had a hard time editing down the images from this wedding day to just what was included in this post.  There is so much more to see!  Check out their album and slideshow below:
Kristin & Matt | Wedding Album
Kristin & Matt | Wedding Slideshow
To order prints from this wedding, click here.
*