It is always an honor to be chosen by another photographer to capture their wedding day.  Jen and Brett were no exception.  They are easily one of the coolest couples I've ever met, and I'm hoping just a little bit of their style and attitude rubbed off on me.  Okay, I'm hoping a lot of it did.  Brett is a Harley mechanic and Jen is a portrait photographer – hello to interesting!  Two people working inside of their passions always makes for a great mix.  Their style and attitude permeated every inch of their day.  There wasn't one corner of this wedding that wasn't uniquely Jen and Brett. Their interests, their travels, and most importantly their love was woven into every moment.
The Pabst Brewery isn't a typical ceremony location, but it suited Jen and Brett perfectly.  The "Best Place"  visitor's center and it's courtyard served as a fantastic getting ready location, a logical home base, and a beautiful spot for family pictures.  Plus you know, there was beer a plenty to partake in as the anticipation rose.  The owner, Jim Haertel, knows just about everything there is to know about brewing history in Milwaukee, and he is so friendly in his sharing of the stories and anecdotes.
It was an emotional first look:
Jen gave Brett a watch for a wedding gift, and the guy was seriously transfixed by it for a good ten minutes or so.  I love this gift in general – the idea that the time started ticking on the watch when you got married – it is a beautiful thought.
I don't typically include family pictures in blog posts – but I loved these too much to leave them out:
Their wedding ceremony was tucked into the constructs of Zilber Park, right on the Pabst Brewery grounds, amongst the ruins of the Milwaukee landmark.  The symbolism was rich – a statue of Joseph and Vera Zilber watched quietly and lovingly from one corner as a new union was created amongst the foundations of the Pabst Brewery.  It was as if history was standing watch over this event, adding it into the patina of the site.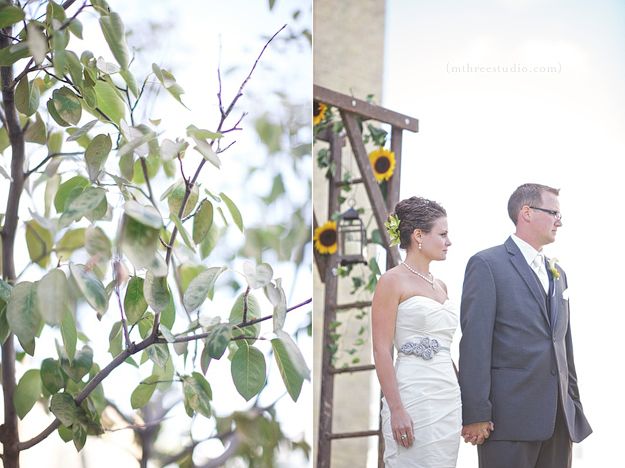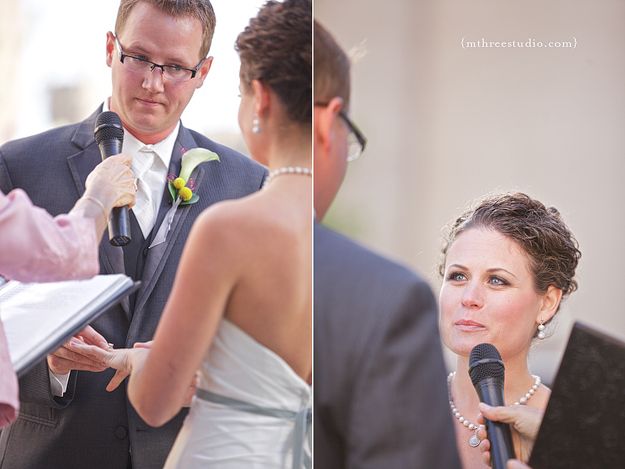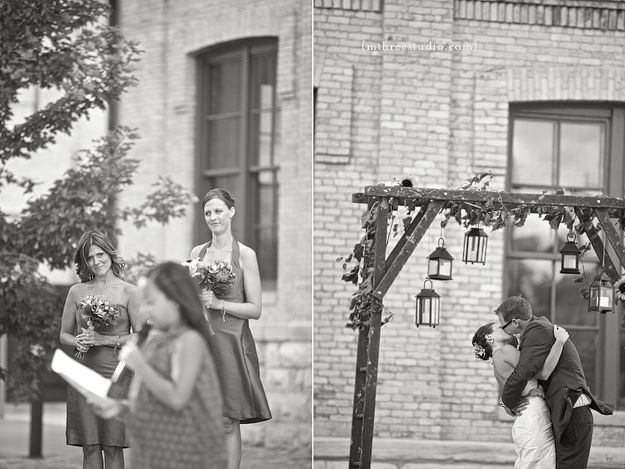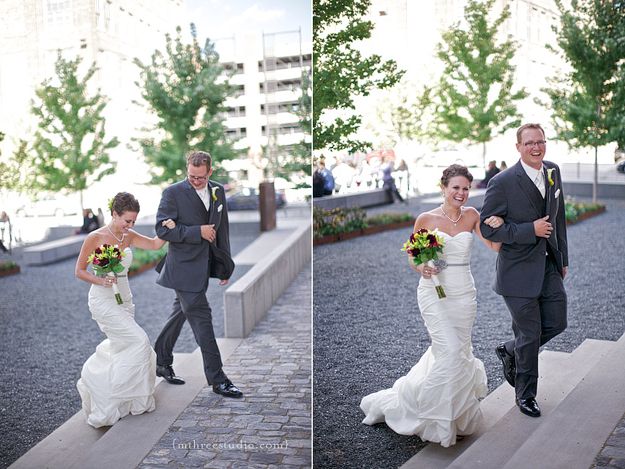 The Flower Girl, Zoe became a second "holder of objects" during picture time, and then all of a sudden someone realized that she was standing there holding beer – too funny!
Jen & Brett opted for a casual and fun cocktails and appetizer reception.  The arrangement allowed for maximum mingling and fun.  I don't think anyone missed the typical constructs of a reception.  Swig restaurant and bar was a perfect location for this type of wedding reception – full of cream city brick, vintage touches, industrial elements and a fantastic atmosphere.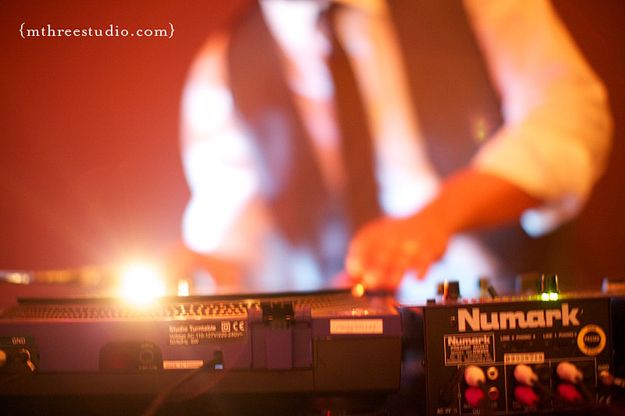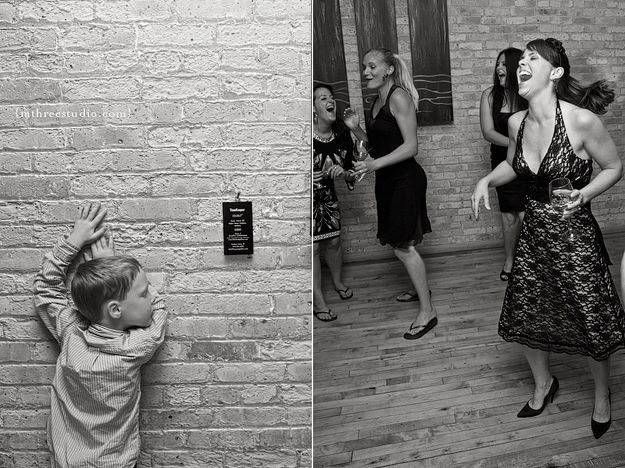 The Credits:
Ceremony Venue: Zilber Park, Pabst Brewery
Reception Venue: Swig
Florist: Rose's Flower Shop
DJ/Ceremony Musician: Kyle Feerick
Bride's Gown: Allure (from Savvy Bride)
Bridesmaid's Dresses: Alfred Sung (from Savvy Bride)
Bride's Shoes: Kate Spade
Groom's Ring, Bride's & Bridesmaid's jewelry: Del Brenna – Cortona, Italy
Jen & Brett – it was a privilege to capture your wedding day.  Every turn was so beautiful, your family and friends were such a joy to work with, and the magnetism between the two of you is present, colorful and a joy to see.   I can't wait to see the family you create from your union!  Thanks for sharing your style, your laid-back and easy going attitude and most of all, your story.