I watched "Fat, Sick and Nearly Dead" over the weekend while editing.  I have to admit, it is inspiring what these two men were able to achieve with lifestyle changes.  Hundreds of pounds lost, no medications needed anymore – just shows you what deciding to DO SOMETHING can achieve.  And, the film made me really thirsty.  You can watch it on instant view if you have a Netflix membership.
—
We had a jam-packed fun weekend around here, where we tried to fit in as much Summerfest and other partying as we could and get caught up to the rest of you.   Friday was the Jason Aldean concert at the Marcus – just fantastic.  Saturday we went out with friends for the evening and had a very amusing time.  Sunday, we hit up the Ryan 4 Ryan charity event for a little while, and then headed over to Summerfest again for the Sugarland concert.  I'm not a huge Sugarland fan, but it was fun – and those who are big fans said it was fantastic.  Of course, we packed in as much Saz's mozzerella marinara as possible.  Because, let's be honest – that is what makes Summerfest for us.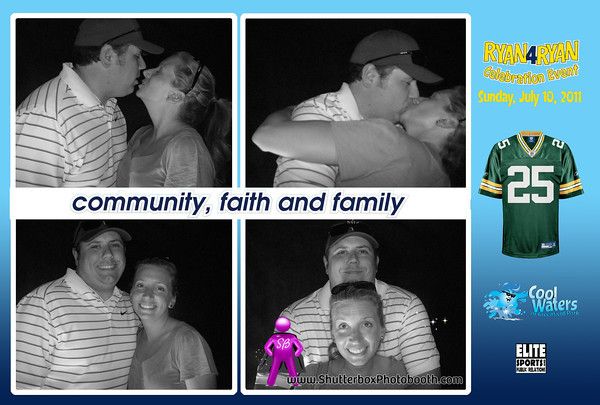 —
Summerfest is one of those events that really causes me to pause each year and appreciate what an incredible place Milwaukee is.  This festival is just amazing when you really think about it, what goes into it and the results.  Standing at the Marcus, marveling at the huge crowd gathered and loving the music….awesome place to live at the moment.
—
The Ryan 4 Ryan event had one of my favorite local bands playing.  I realized I've never mentioned them on her before, which is unfortunate. The band is Stockwood, and we've known about them since they were just pre-teens.  Four kids who do an incredible tribute to The Beatles.  I know what you are thinking – but seriously, they are really good, so adorable and just spot on with their performances. I'm a huge Beatles fan and loathe anyone who covers their music poorly.   I'd love to see this band at a wedding for clients that really love The Beatles – so unique and memorable!
—
Glad to see the Brewers are turning things around….
—
I was sad to see that the first Summerfest half-marathon event seems to have been organized so poorly – at the detriment to the runners.  A total lack of water and medics on a 85 degree day with high humidity is just unacceptable.  I hope everyone comes out of that experience okay.  But, I was thrilled to see a former client finish 20th for the women!  Go AMANDA!!
—
I've always admired the Duchess of Cambridge's style – even before she was a princess-to-be.  (It might be our shared love of the go-to blazer) What I wouldn't do for that wardrobe, and that hair!  I've been really loving the photos of her outfits as she and Prince William complete their tour of Canada and the U.S.
—
As I train myself to stop dropping inspirational photos I find on my desktop, and start pinning them, I find myself with a few from when I forget.  I thought it might be fun to share with you what's been cluttering up my computer screen and catching my eye lately:
For weddings, I've clearly been attracted to beautiful, long table arrangements for outdoor receptions (my favorites!).  I know several clients who are currently planning who these should inspire (good for tented receptions too!):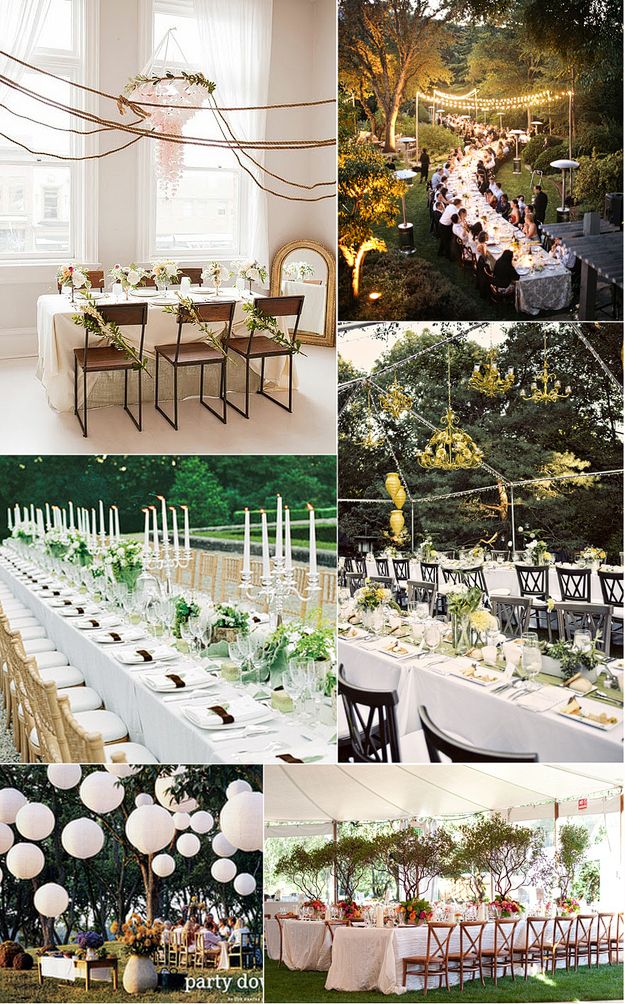 My pals Dale and Meredith had this awesome champagne chandelier at their wedding reception.  The bartender just untied glasses as he needed them, and even when it was empty, they were left with a gorgeous ribbon chandelier.  Such an beautiful idea!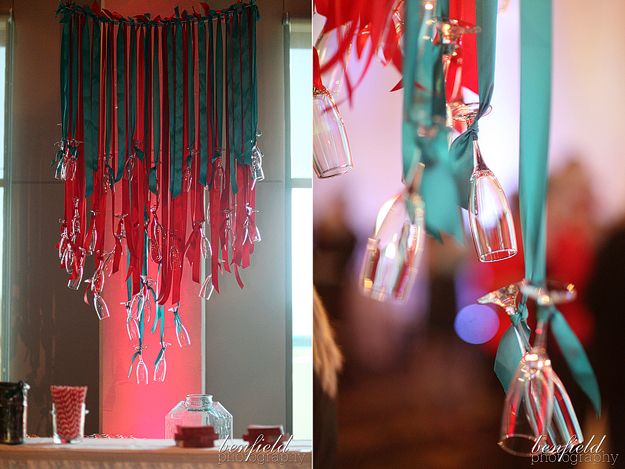 I'm not a fan of leggings in general – I think they are only cute in a few select instances.  But they certainly aren't a replacement for pants.  Seriously, people.  I found this flow chart a fun way to communicate this concept:
And finally, just a little inspiration for your week: