She leaned over, putting her hands on her knees, breathing in deep.  The air was thin and they had been hiking all morning.  She stood up and looked around her as he slipped his arm around her shoulders.  The view was amazing.  "Look!" he said, pointing over to his left, "there's our cabin".  She smiled up at him.  "We did it." her grin deepened.  "We made it up here!".  He returned the smile, a little sunlight glinting in his eyes, making him look mischievous.  "Why don't you set us up for lunch, I"ll be back in a minute." he called, trotting away around the corner of some trees.  She spread out the blanket from their pack and started looking for the sandwiches.  What a wonderful vacation – out in the middle of nowhere with just Shane.  She felt lucky to have been invited up to the family cabin, where only the men in the family had previously been. In a few days, those men would be joining them.  But for now, it was just the two of them.  "Jen! Come look!" he cried.  She ran in the direction of his voice, wondering what he had found.  As she rounded the stand of pine trees she saw it.  He was kneeling in the trail next to a rock, holding a decidedly more sparkly rock out towards her.  The mischievous look was firmly in place.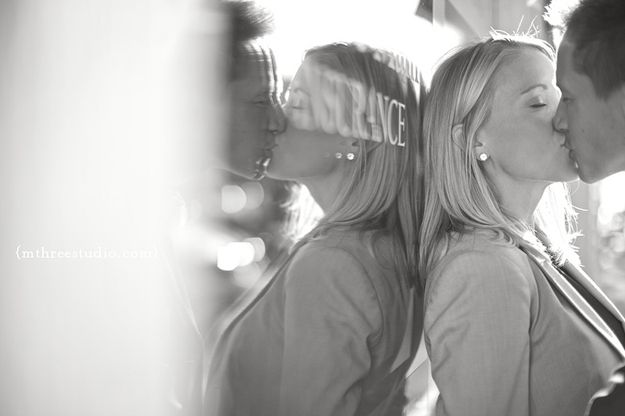 I flew up to Minneapolis and St. Paul Minnesota to shoot this engagement session with Jen & Shane.  We thought the most logical place to start was where their relationship started.  Love and insurance agents may not be the stuff of Harlequin romance novels, but that is exactly where these two found love.  Somewhere among discussions of life insurance and 401k plans, these two fell hard.  Both of them are intensely passionate about what they do, and that fervor carries into their relationship and feelings for each other as well.  Our afternoon in Minnesota started in the little town where Shane has an office.
We shed the business duds and went off in pursuit of one of their other passions – nature, hiking and good, clean, fun.  They led me to one of their favorite hiking trails in Eden Prairie and quickly showed me up as Jen hiked up the trails in heels with ease and I huffed and puffed behind them.  But like all hard climbs – the rewards were so worth it!  Check out that view!
Jen and Shane have a destination wedding in Corolla, North Carolina planned.  Nuptials right on the beach, at a waterfront mansion – it seems a fitting setting for these two nature-lovers.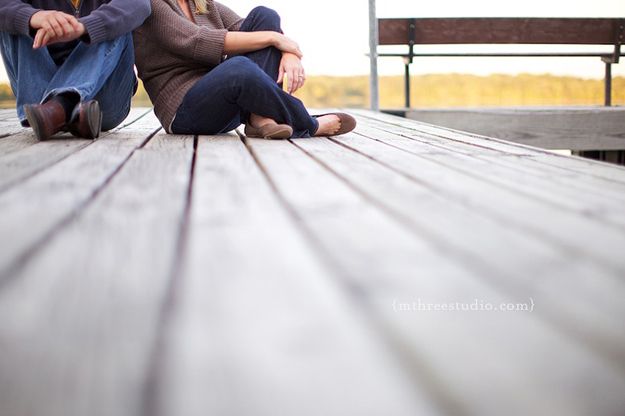 All great engagement sessions end in beer, and this one was no exception.  I could have stayed and chatted with Jen & Shane for hours.  I'm so thrilled to be heading to North Carolina to capture their wedding.  But more so, I'm honored to have crossed paths with these two.