They wandered thru the orchard lazily and turned down the Honey Crisp lane.  He followed a step or two behind her, nervously reconstructing his plan over and over with each turn, each stop, each step forward.  She reached up into a tree, and he noticed how the early evening sun filtered thru the trees and highlighted her hair around her.  The look was magical, and so he steeled his nerves and decided the moment could be too.  She wiped the apple on her jeans and took a big bite out of it, giggling.  "Oh my, you have to try this!" she held the apple out towards him.  He took it from her and she turned to pick up their picking basket and get a few more.  He quickly fished the ring out of his pocket and jammed it into the spot she had left with her bite.  "You're right, it is amazing." he said and held the apple back out to her.  She turned to take it and saw the ring.  She dropped the apple and screamed.  He laughed, dropped to one knee, and blurted out "Will you marry me?".  She couldn't do anything but nod, finding herself giddily speechless.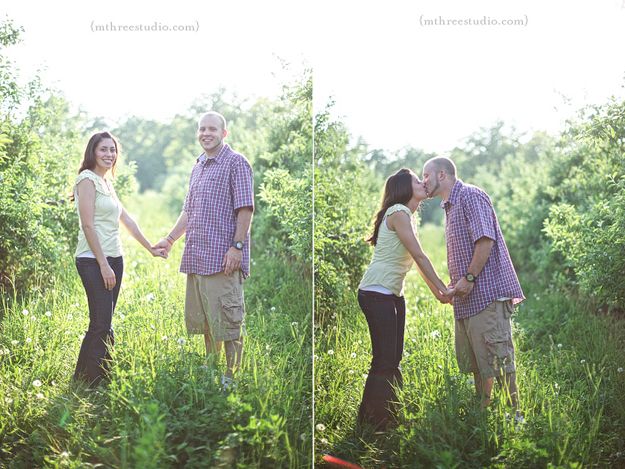 We had a ton of fun in the Apple orchard, wandering among the rows and celebrating the glorious light.  Michelle is a religious list maker, and so we had a little fun with this obsession: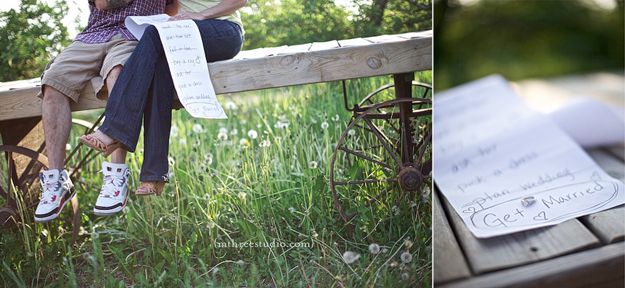 Their two dogs joined us for the last fraction of the shoot.  How cute are they?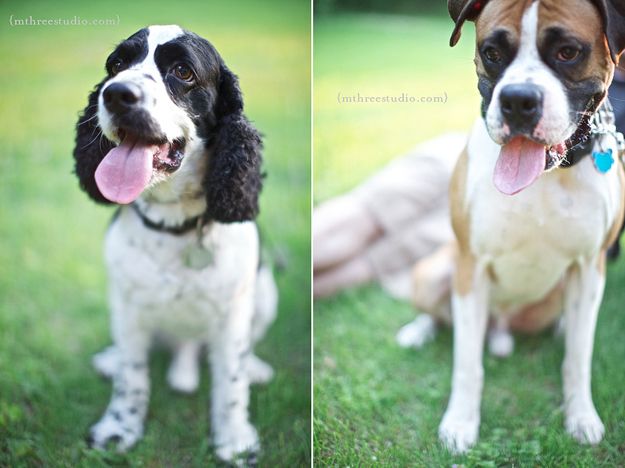 I'm really looking forward to Michelle & Rickey's wedding this fall at Villa Filomena in Milwaukee, a location they chose with as much heart as they act with each minute you are around them.
Check out more from this session by clicking below to see Michelle & Rickey's Engagement Album:
Michelle & Rickey | Engagement Album