Oh my.  Where to start?  When Holly & Andy first told me about their idea for a morning wedding, I was skeptical.  I'm not a morning person, and as it turns out, neither is Holly.  But they knew that the benefits to this plan far outweighed the negatives.  Let's discuss.  A morning wedding at Lake Park Bistro means amazing light, less traffic along the lake, lunch for your guests, lawn bowling instead of dancing (!), a fun and unique feeling to your day, a no-rush portrait session, and oh yes, did I mention the amazing light?  It's worth mentioning twice.  Seriously.   I was deliriously happy, almost drunk on the light and the love.
Holly and Andy were married similarly to the way Hubby and I were – at the bottom of the staircase behind Lake Park Bistro.  Most people get married at the top, and that really ignores the beauty and drama of the staircase. Weddings at Lake Park Bistro are always beautiful, but doing it this way is extra gorgeous.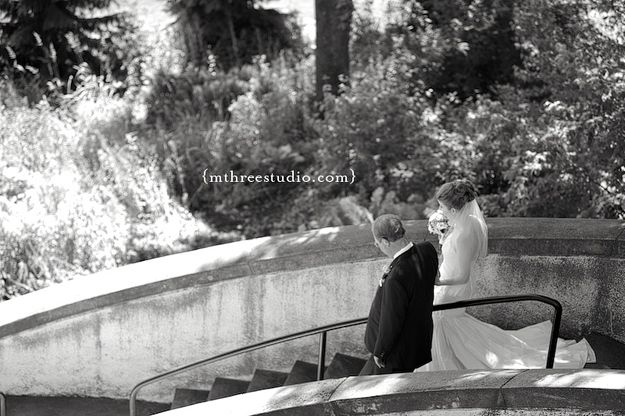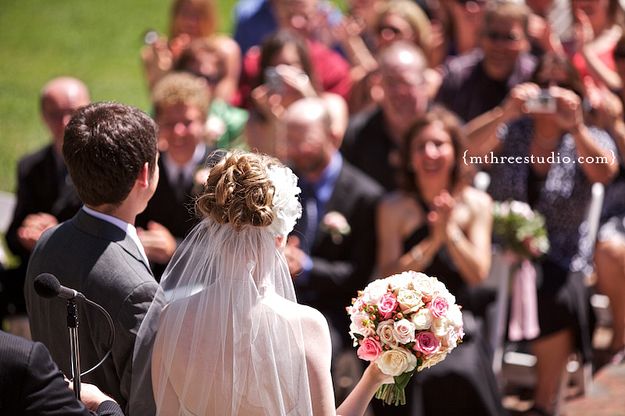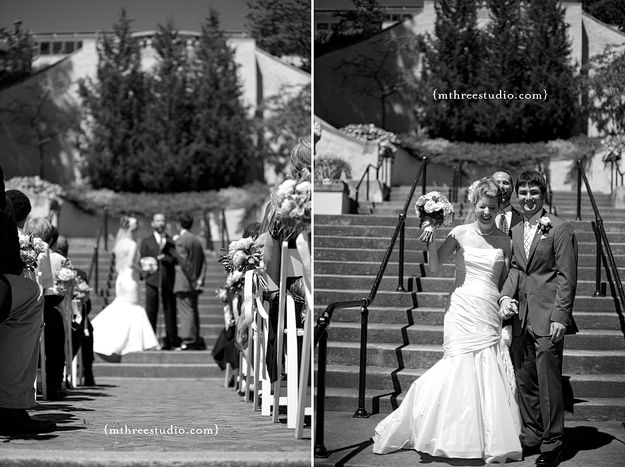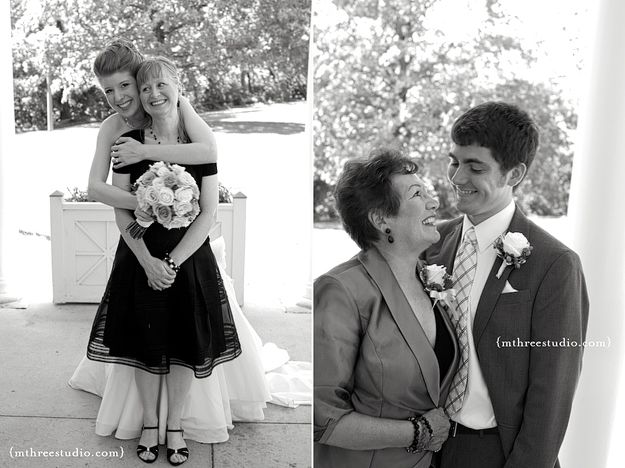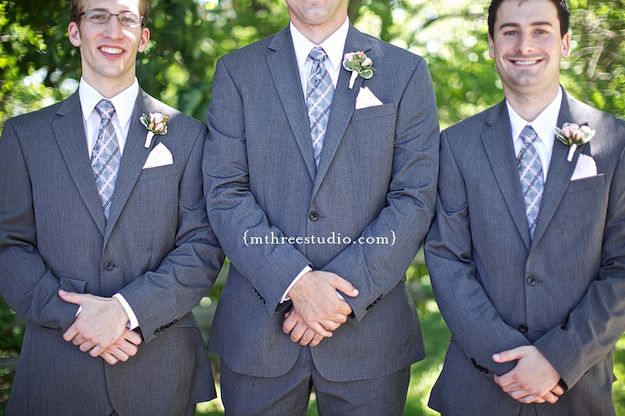 And now I give you glorious, magnificent, amazing light.  All because they chose a morning/daytime wedding: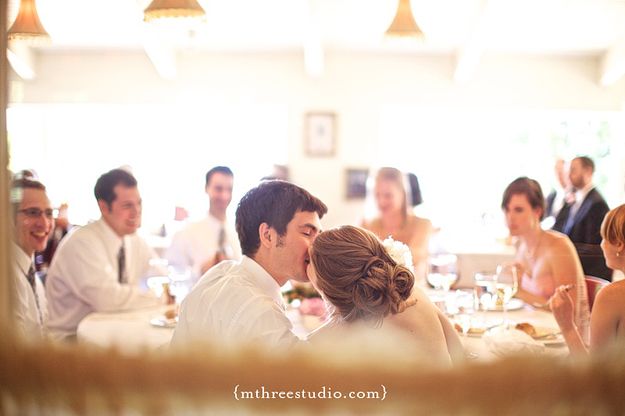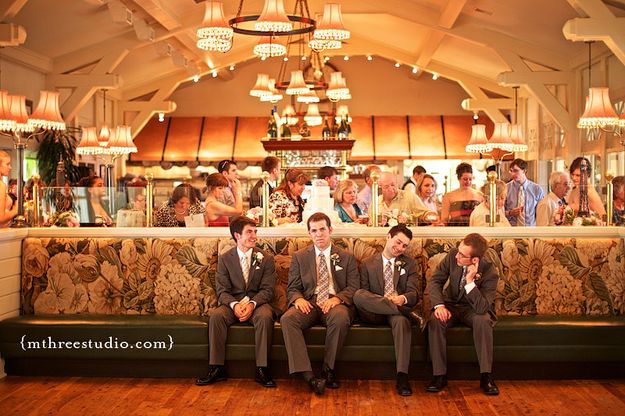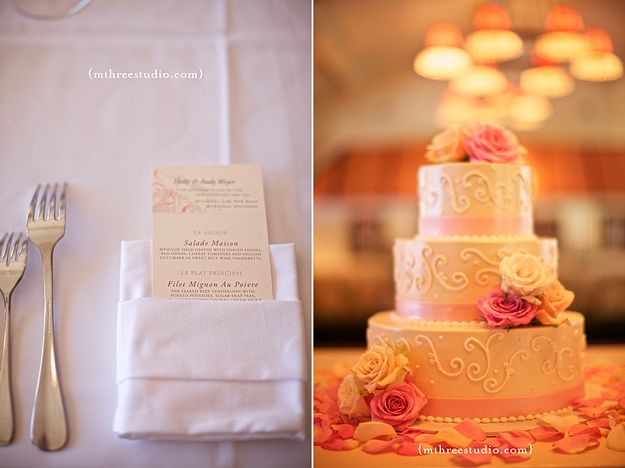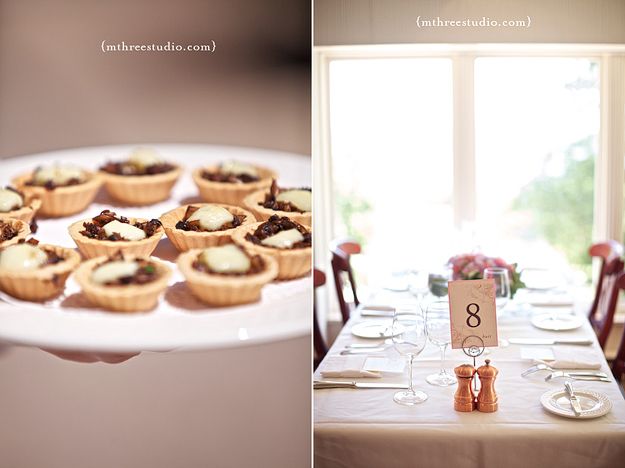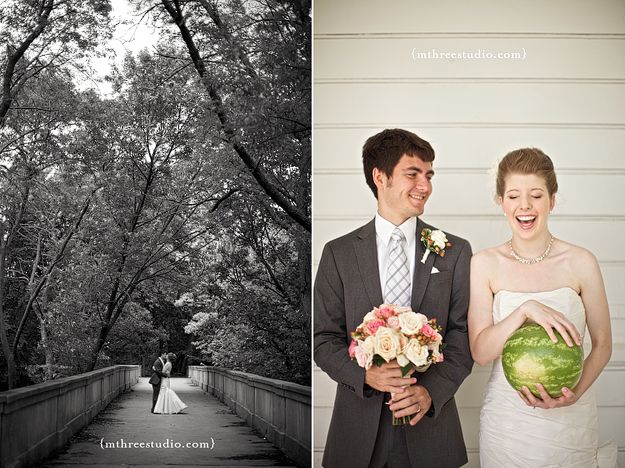 This image below I think might accurately portray Holly and Andy and their relationship.  Holly giggles and sort of pulls Andy along on amazing adventures, and he looks at her somewhat quizzically.  But if you look closer you can see that he actually recognizes what fun she is and how well connected they are.
I had a little help for this wedding from my friend Jeff Cleveland.  The nature of the staircase demands a second shooter to cover all the angles covertly.  This is Jeff's image below, and I have to admit, it is fantastic: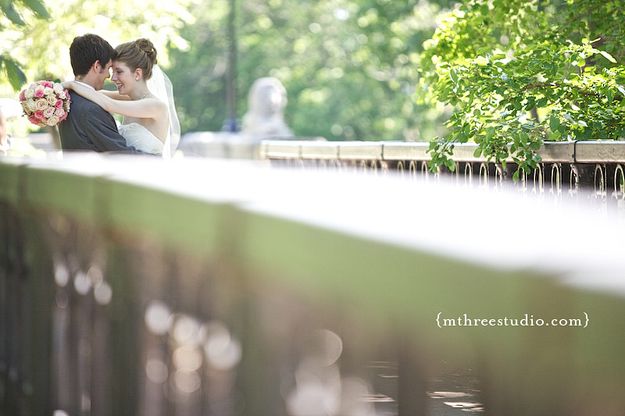 Almost more fun and amazing and charming than the light for this morning wedding at Lake Park Bistro was the fact that the location affords the opportunity to have your guests participate in lawn bowling.  I know what you are thinking – just a few people did this and the rest stood by skeptically.  Not so!  Everyone participated and learned from the charming lawn bowling experts.  It was so much fun, and such a delight to witness.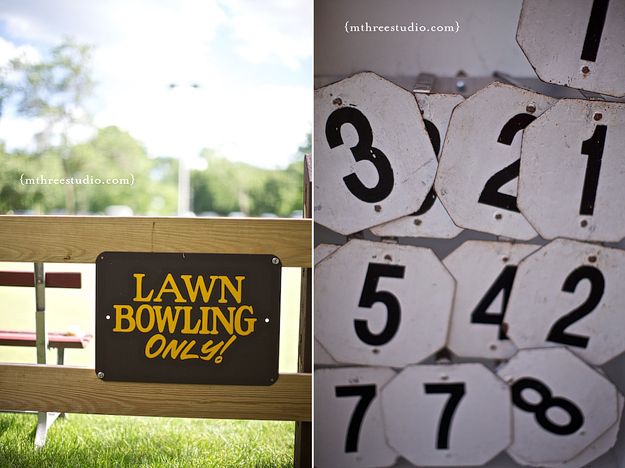 Doesn't Andy's Mom look just like actress Mary Steenburgen?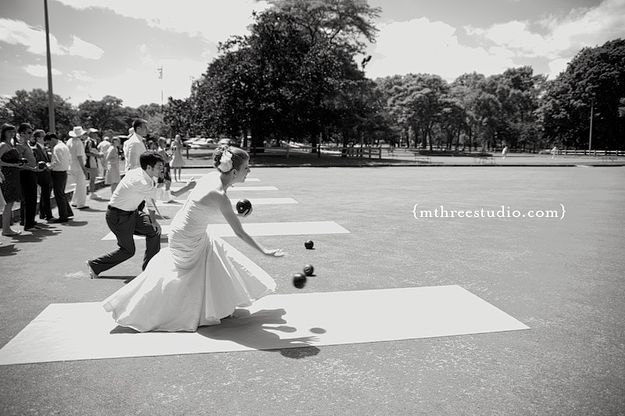 Holly and Andy, this was such a unique wedding experience.  It was such a joy to experience this day with you and be witness to the love of your family and friends.  Thank you for including m three studio in your wedding plans!
To see more from this wedding – because there is so much more, check out their album below:
Credits:
Ceremony Venue: Lake Park
Reception Venue: Lake Park Bistro
Florist: Petals
Cake: The Cake Lady
Makeup: Sarah from Blush
Hair: J'Adore Salon
Bride's Gown: Gigi of Mequon Collection
Bridesmaid's Dresses: Miss Ruby
Invitations and other Stationery: J.Invites