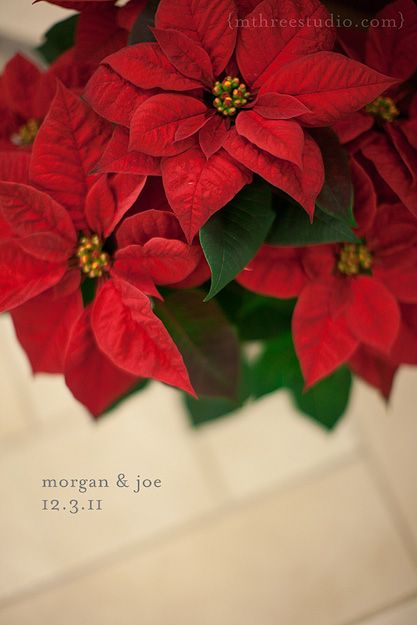 Every wedding is about joining – the joining of two people, the joining of two families.  But not every wedding is about creation.  For Morgan and Joe, theirs was all about officially creating a new family with Morgan's son Brayson.  The precocious 6 year old was the sweetest and cutest Best Man I think I've ever met.   His connection with Joe is admirable, and it was so fun to witness and enjoy the love between not only Morgan and Joe, but with their fun little guy as well.  Hopefully you aren't all Christmas-ed out yet, because this is a lovely and elegant Christmas wedding with a gorgeous Catholic ceremony, a stunning reception at The Grain Exchange, and a huge surprise at the end.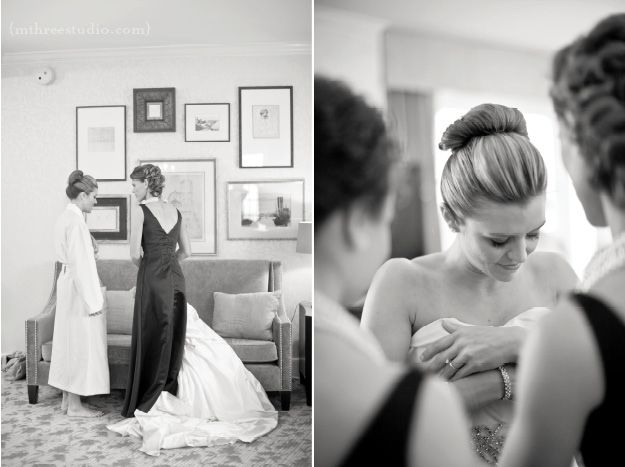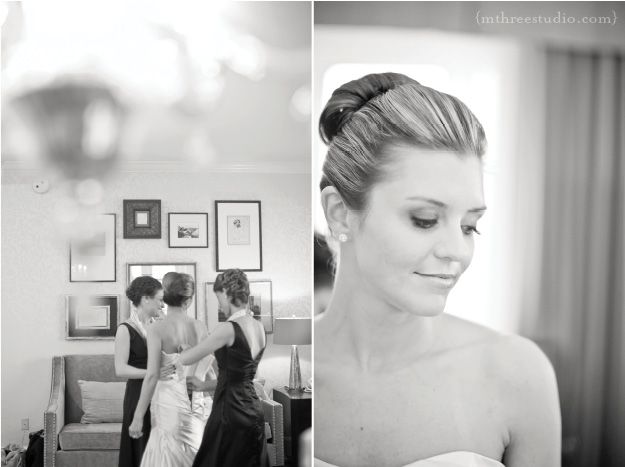 Sharp-eyed blog readers will recognize former m three studio bride Jen below, one of Morgan's bridesmaids.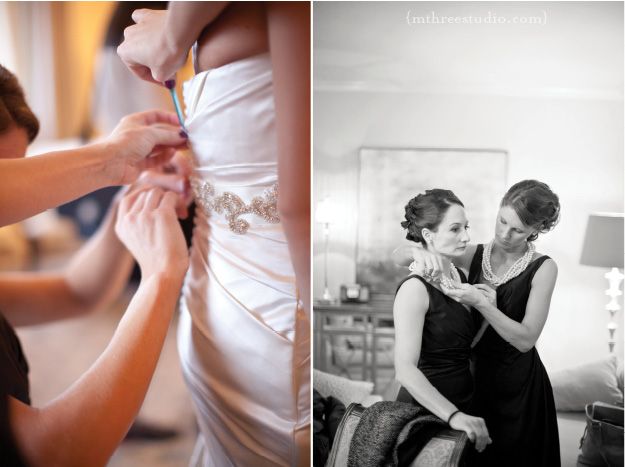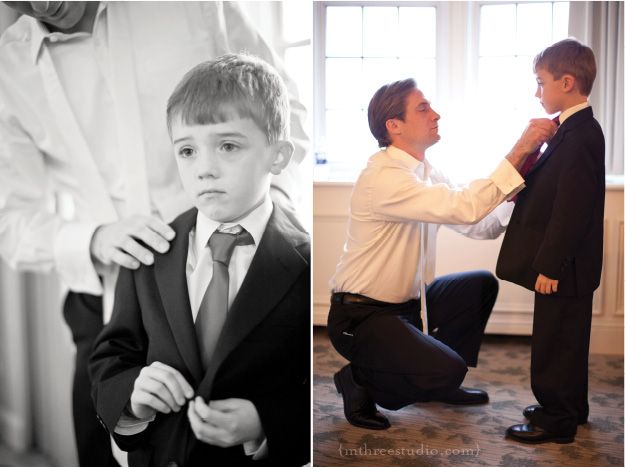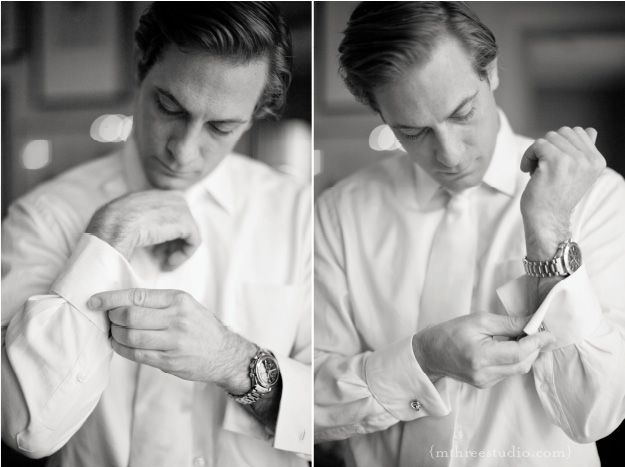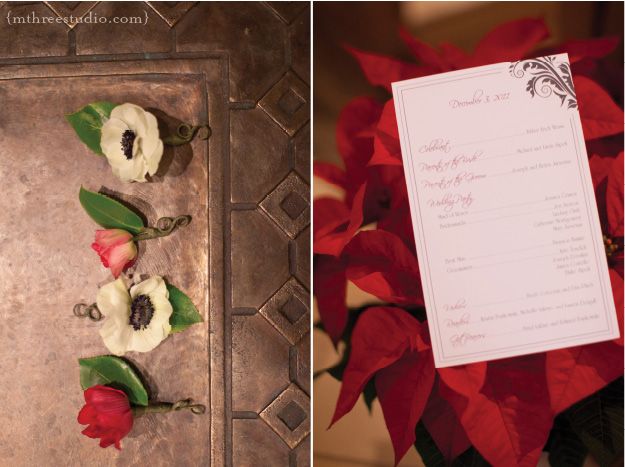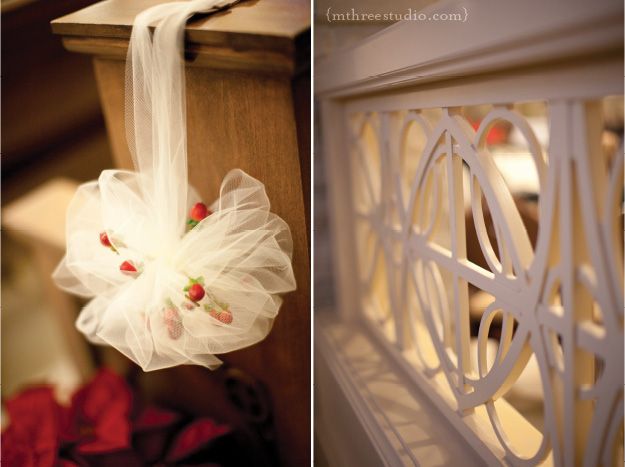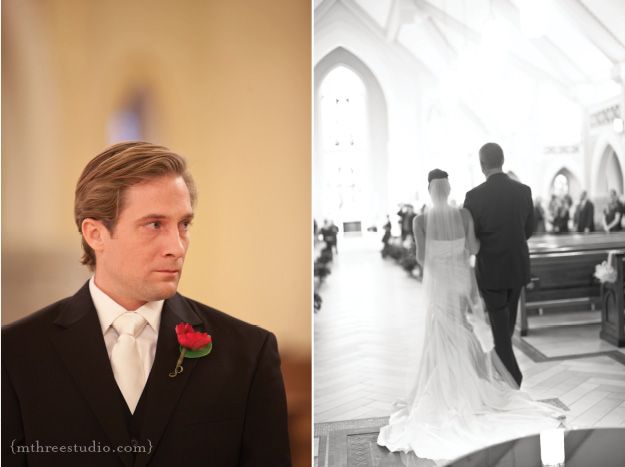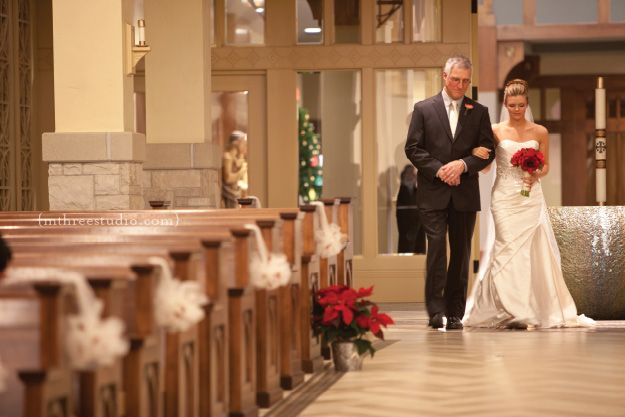 St. Jerome's Parish in Oconomowoc is nothing short of stunning.  Big, beautiful, new and yet still so full of traditional elements.  I could shoot there again and again.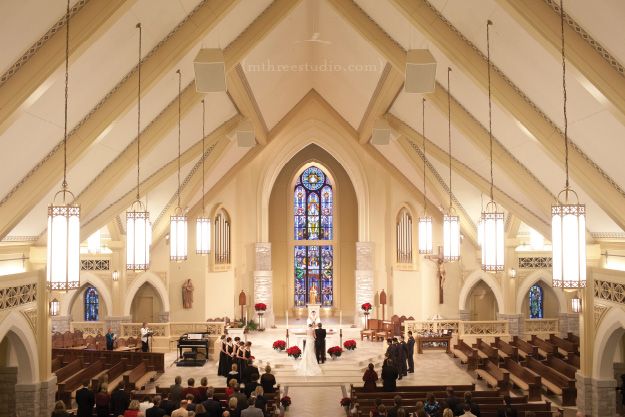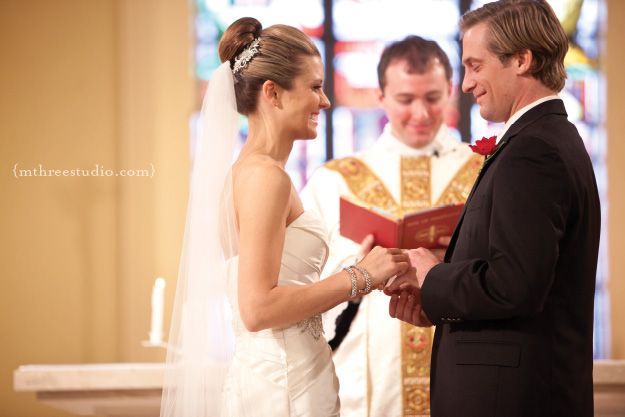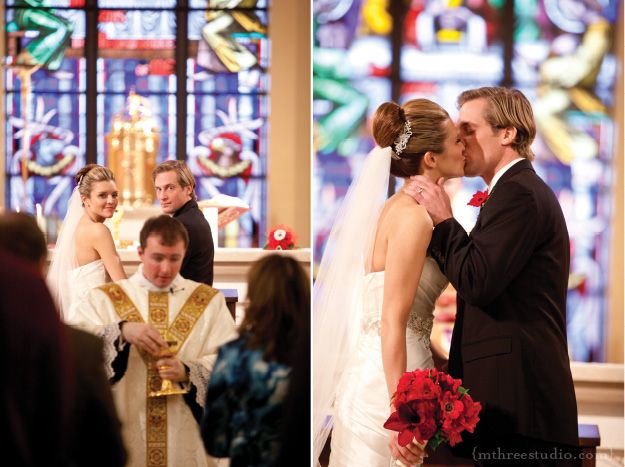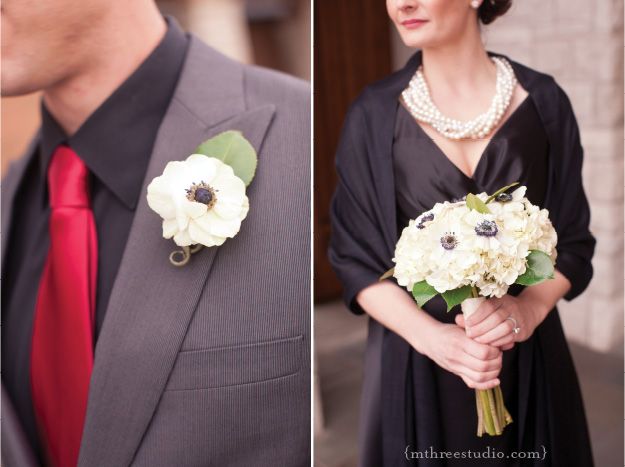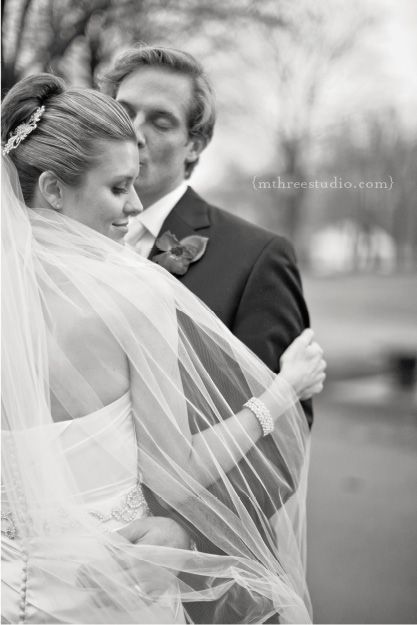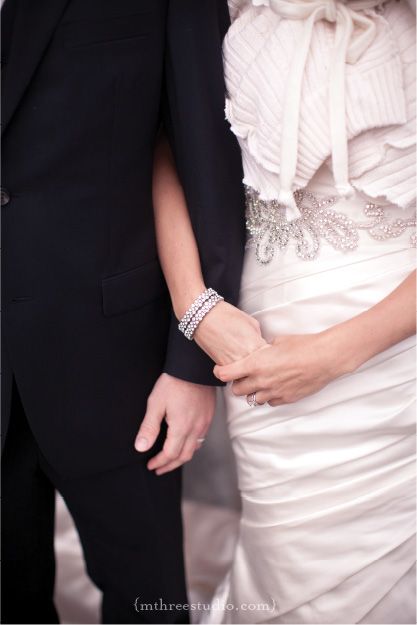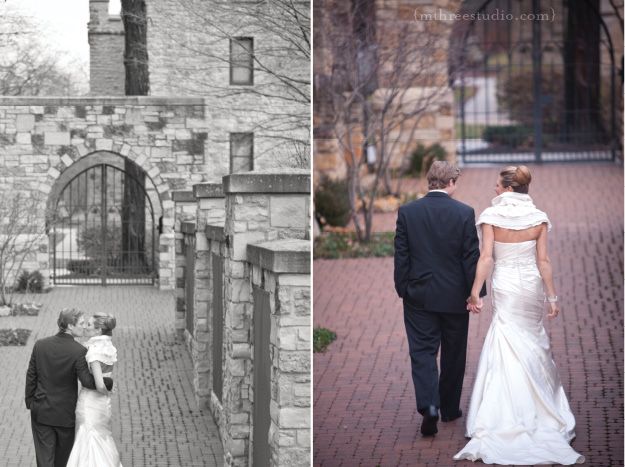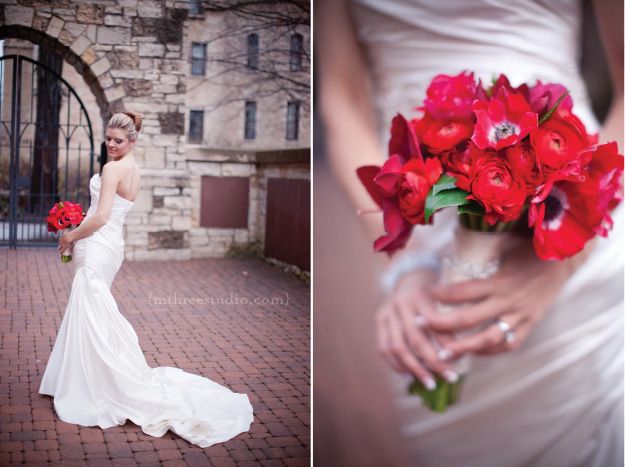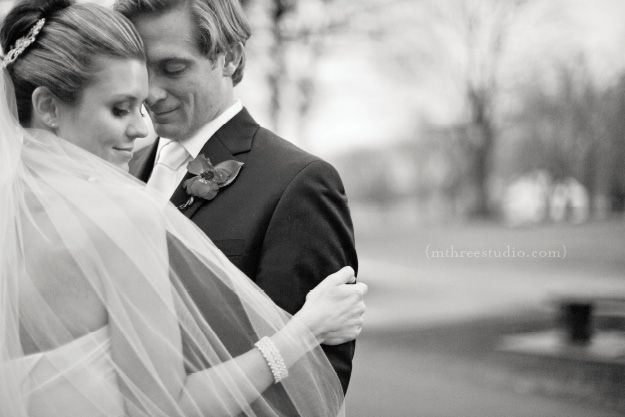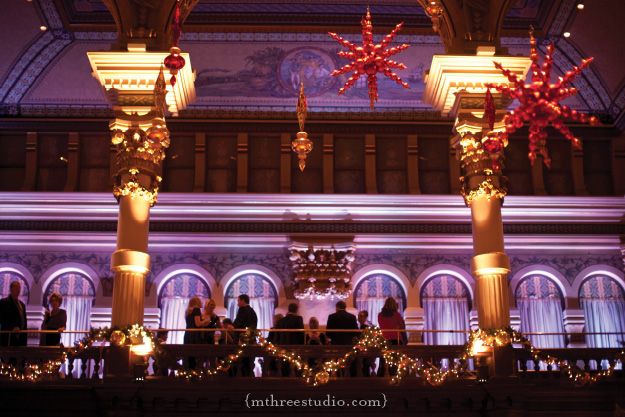 The Credits:
Ceremony: St. Jerome's Catholic Parish
Reception: The Grain Exchange
Florist: Diane McNulty
Cake: Simma's Bakery
DJ: Sound By Design
Catering: Bartolottas
Makeup: Spargo Salon
Stationary: Jenny Krynicki – Denoveau Designs
Entertainment: Dancers – Alec Mazo & Edyta Sliwinska
Caricature Artist – Roger Furtado
**Since this was my last wedding before the baby arrives, I had a co-shooter (because 10 hours on your feet at 34 weeks pregnant is hard) for this day.  Major thanks and credit goes to my friend Melissa Schollaert, who flew in from warm and sunny Phoenix to help me shoot this one.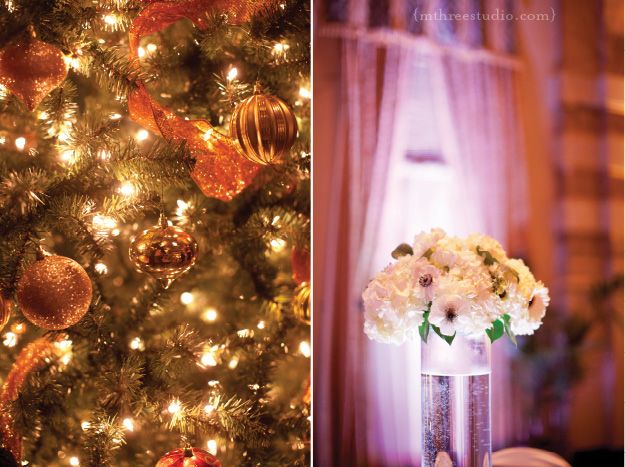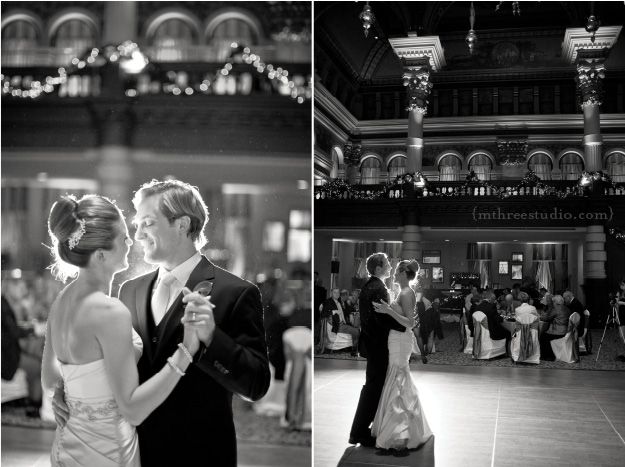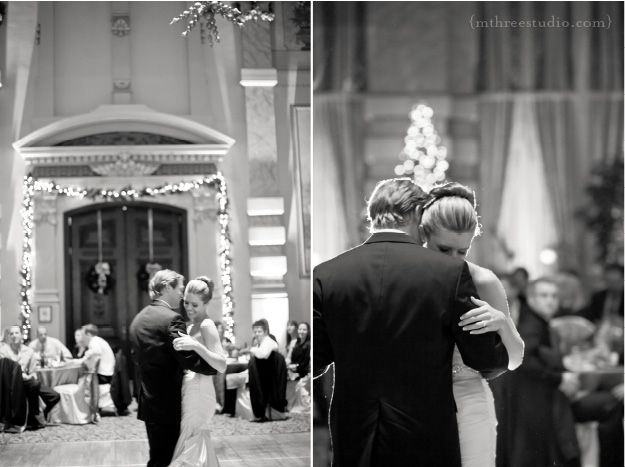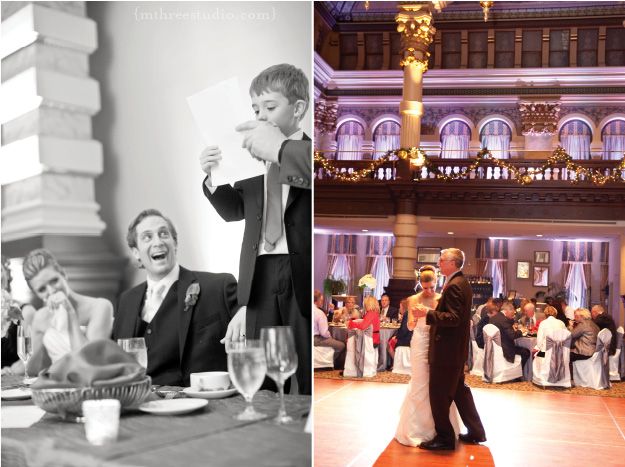 Weddings are often about the couple of honor – it makes sense.  And I've seen many a surprise pulled off in their honor.  But never have I see the couple pull off a surprise for someone else on their wedding day.  Morgan and Joe did just that – and what a surprise it was!  Morgan's Dad is a huge fan of Dancing with the Stars, and has been disappointed ever since his favorite dancer, Edyta left the show.  So, Joe smoothly moved thru his toast, and then knocked everyone's socks off when he revealed that they had a gift for this lucky Father of the Bride – a special performance by Edyta and her husband!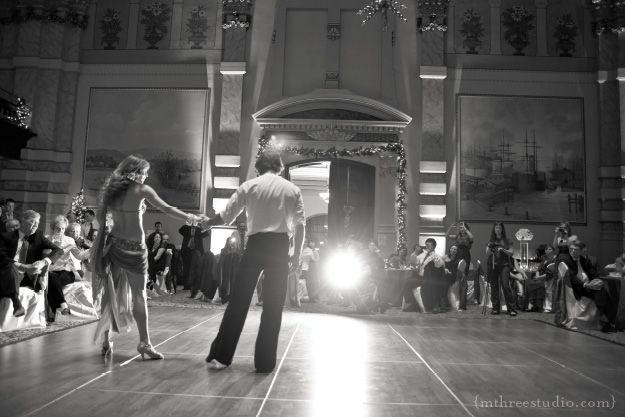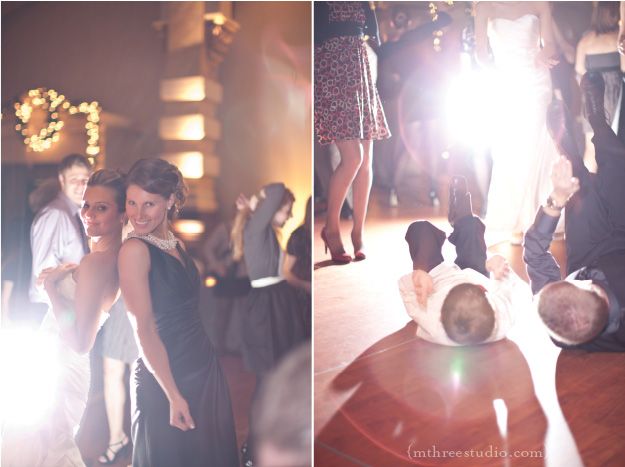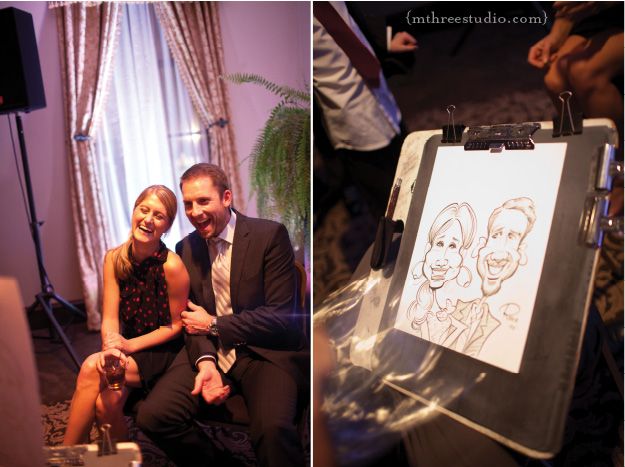 Morgan and Joe – what a delight it was to work with you all and your families!  Stepping into your lives for a brief moment was like walking into a fun movie you watch over and over again, just for the pure joy of it.  I can't wait to see how your little family grows and expands in the coming years – you have your hearts right where they belong for it to be an awesome ride!