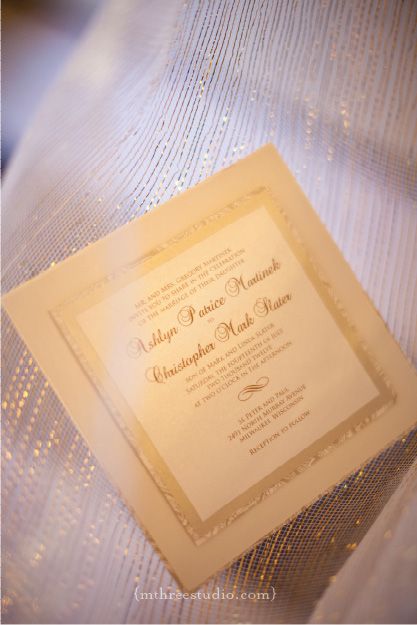 She tucked herself into the booth, smoothing the lace of her wedding dress under her first.  He walked over with her drink, sliding in beside her.  A smile as wide as could be spread across his face, and he aimed the beam of it's effect right at her.  She couldn't help but return the expression.  They clinked their glasses together, giggling.  His Aunt walked over, asking to see the new wedding ring on his hand.  She glanced around.  The bar was full of their closest friends, chatting, laughing and smiling.  The dining room held a handful of their family who had gathered spontaneously there waiting for the wedding reception to get started.  She caught a glimpse of herself, and of him, in the mirror across the room.  What she saw surprised her a little – a bride.  This had been the same spot that a nervous girl met a confident and dashing boy on a blind date.  And now, that girl was a bride, that boy a groom – and they were husband and wife.  Everything was just the same, and yet completely different.
In the midst of this summer's drought was a wedding that was anything but.  The day of Ashlyn & Chris' wedding was the day it started to rain again.  Lucky for them, the summer shower was brief that morning and the sun shone bright from the moment everything got underway.  We started the day getting ready at Westmoor Country Club – a place near and dear to their hearts.  A beautiful catholic wedding ceremony at St. Peter and Paul followed.  Stops around the city they love, including cocktails at Balzac (where they had their first date) and Lake Park added to the fun.  Everything culminated in a boisterous wedding reception at The Grain Exchange.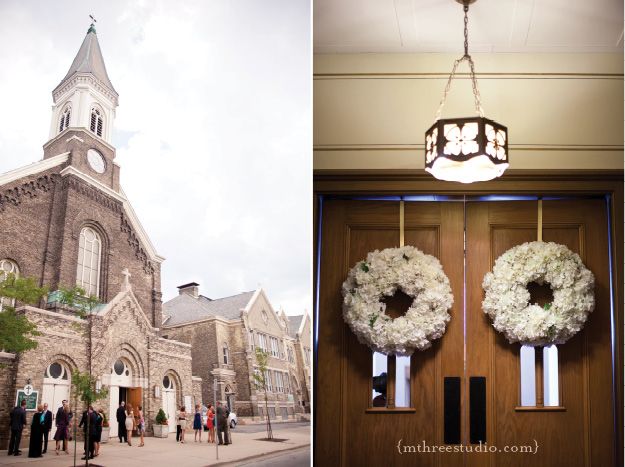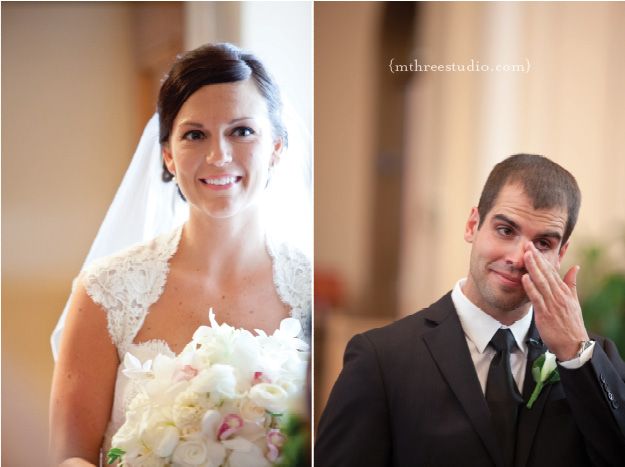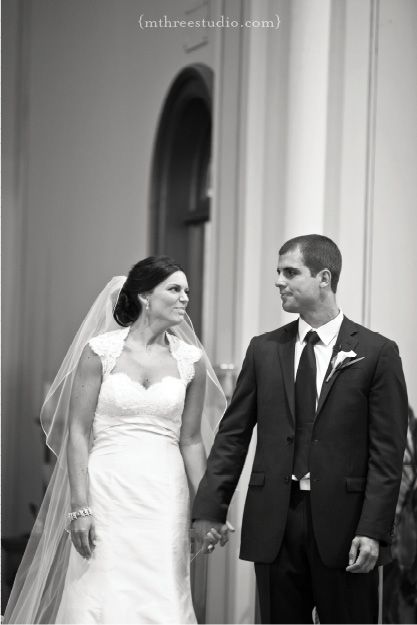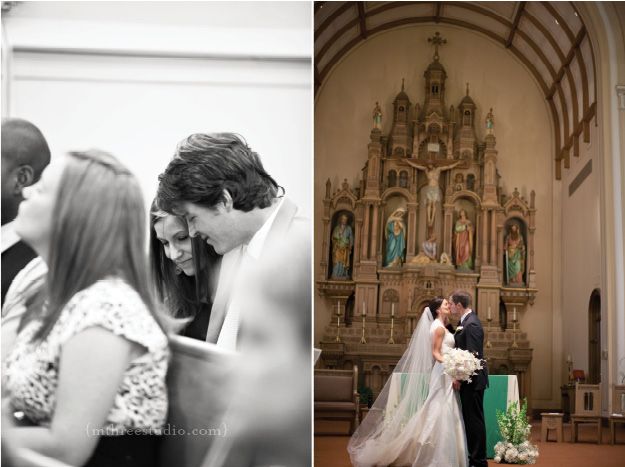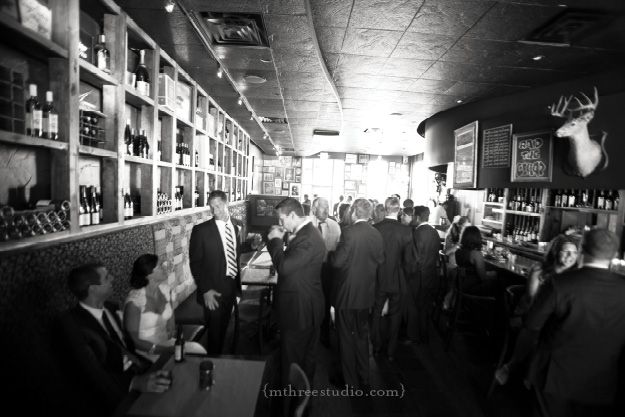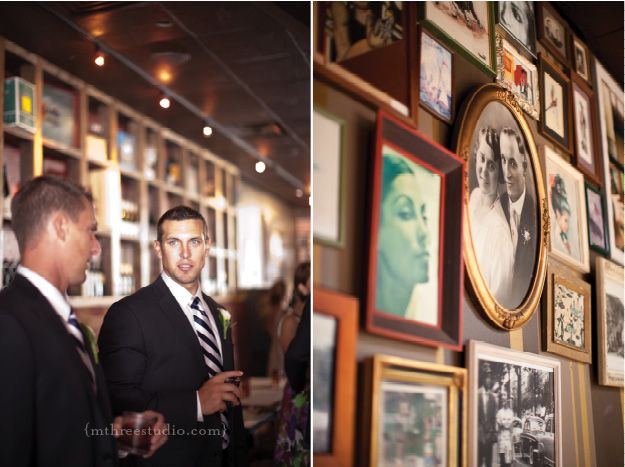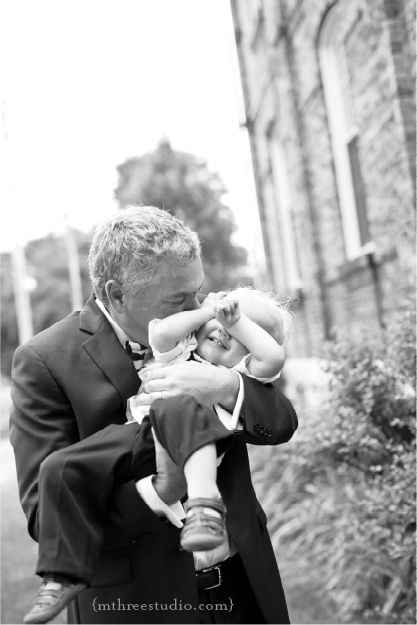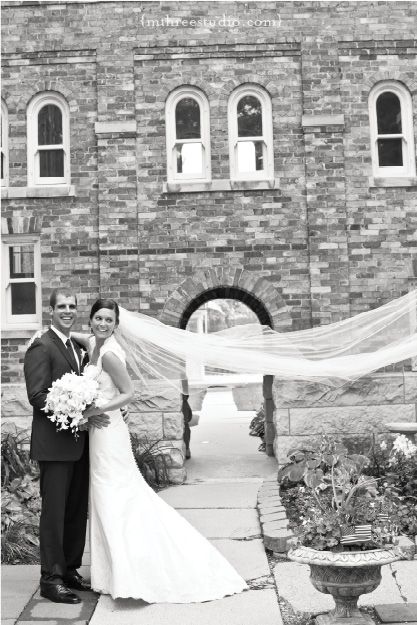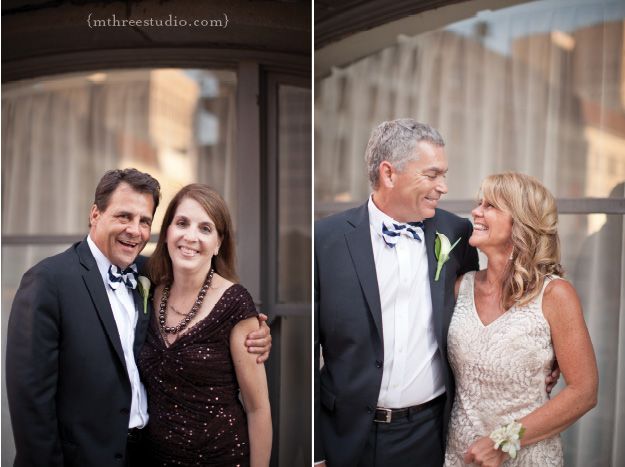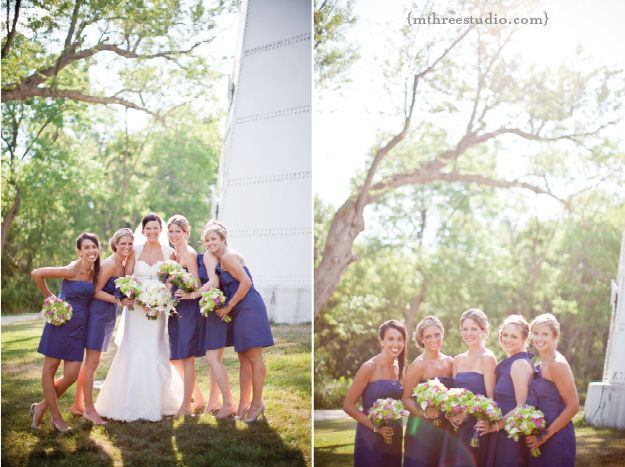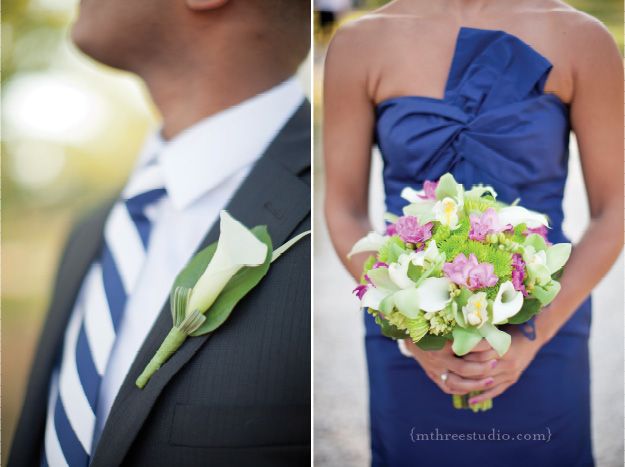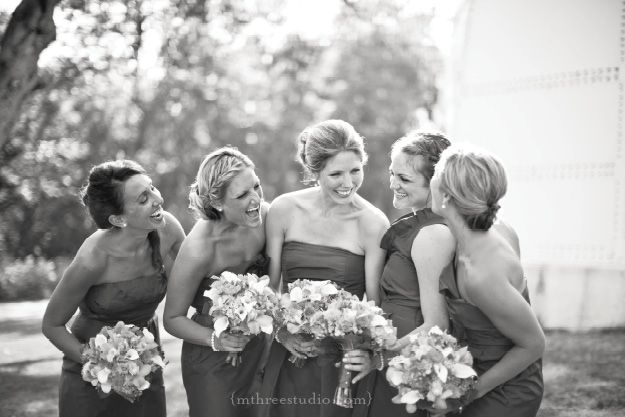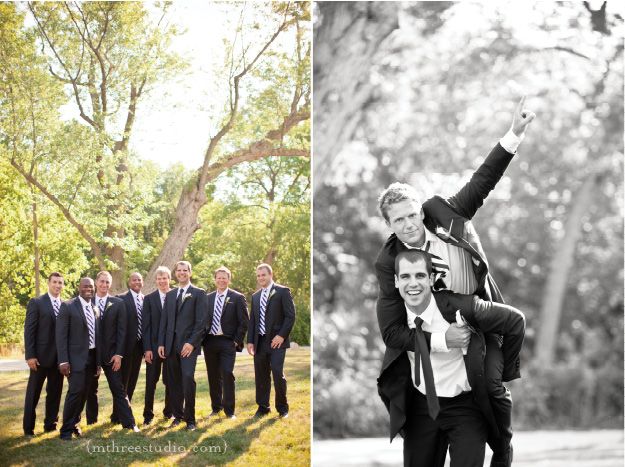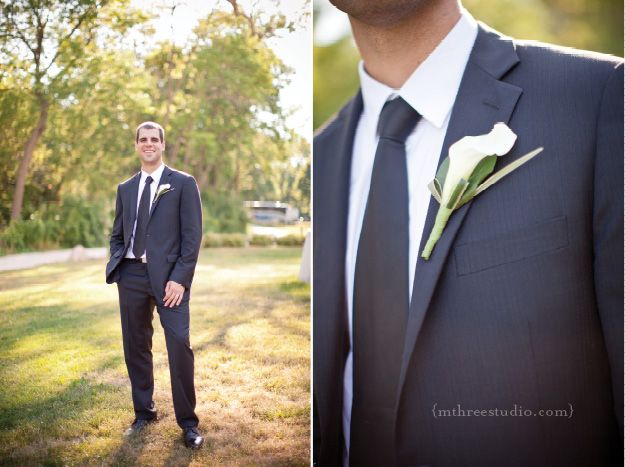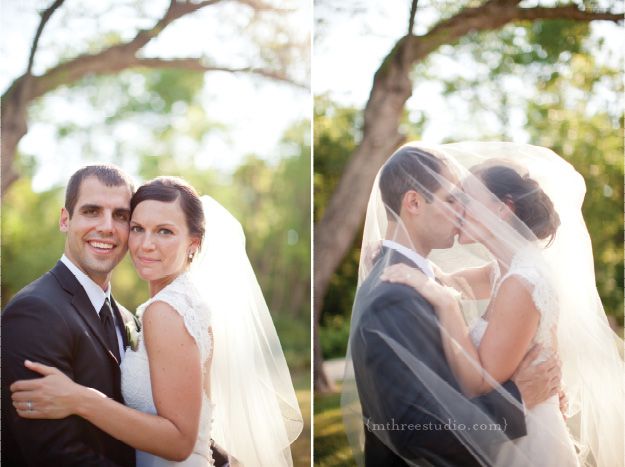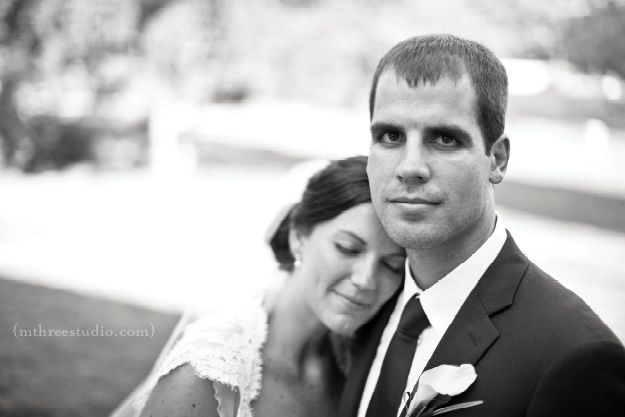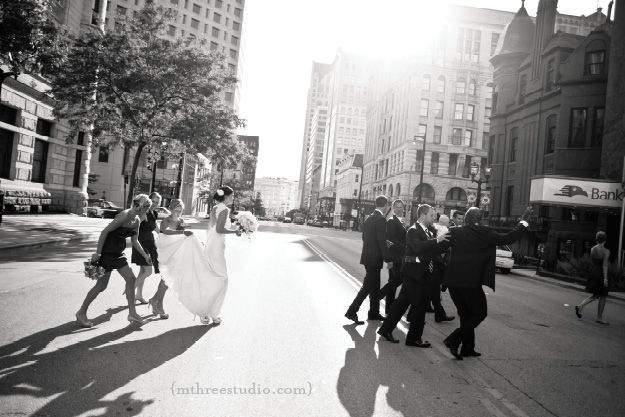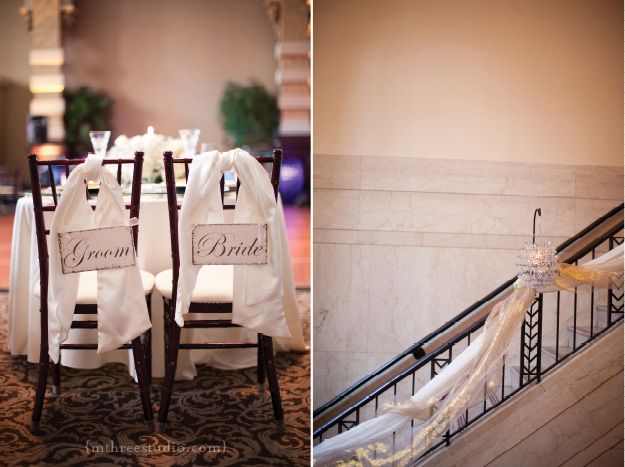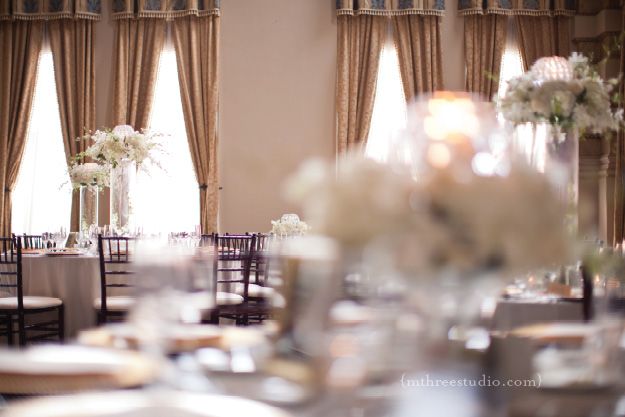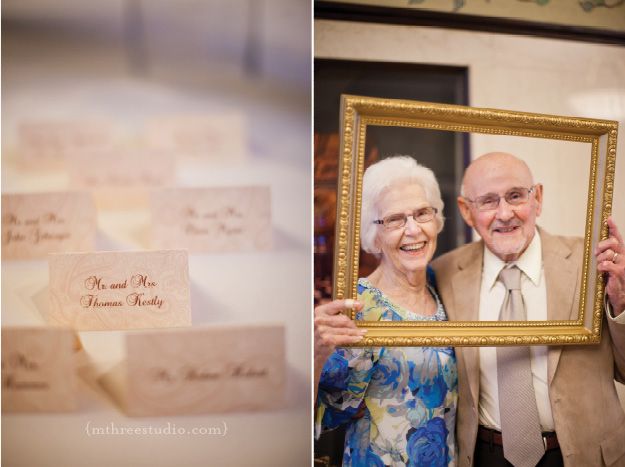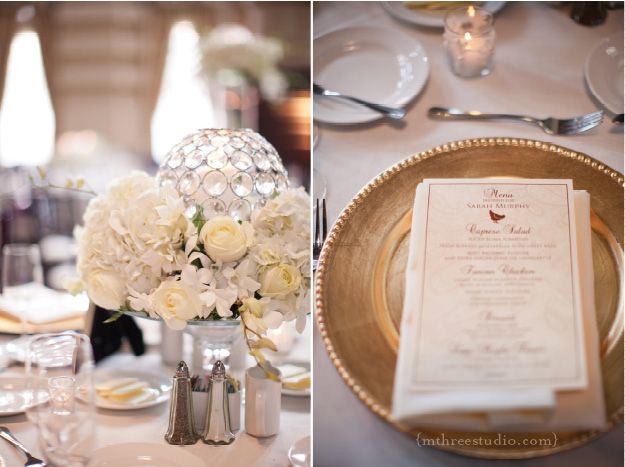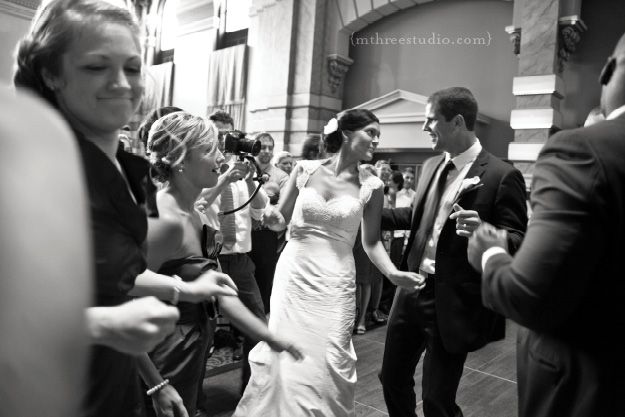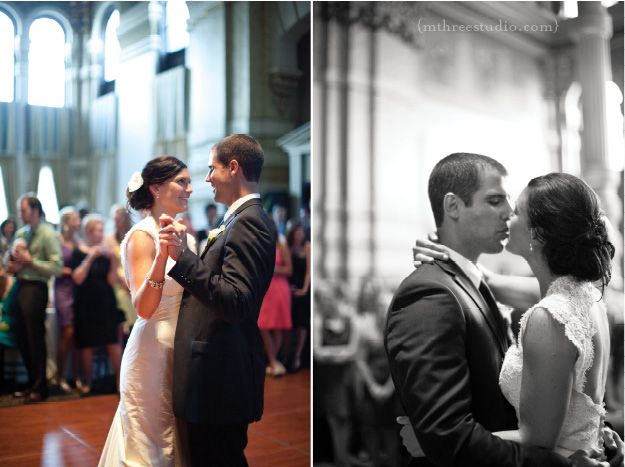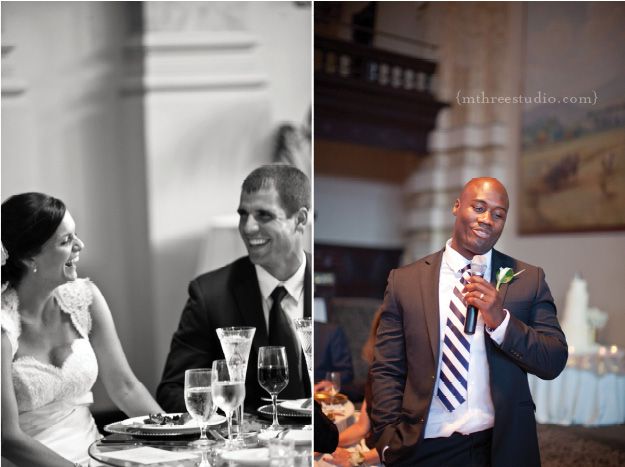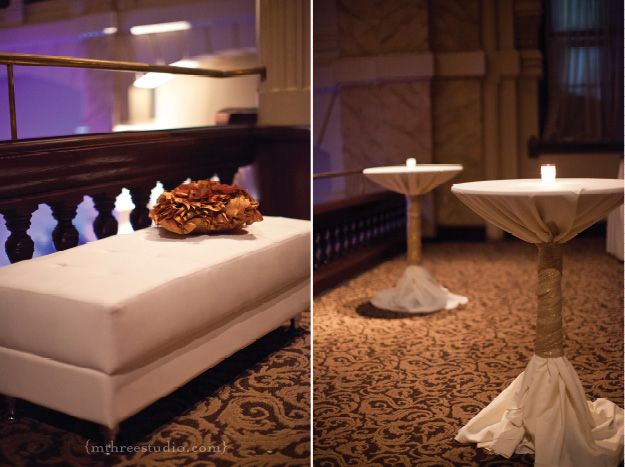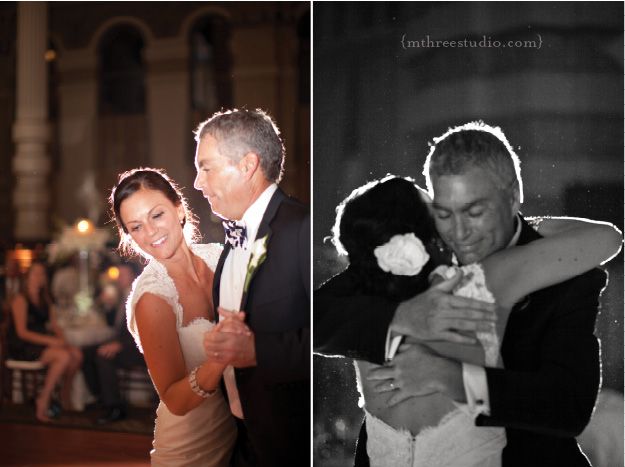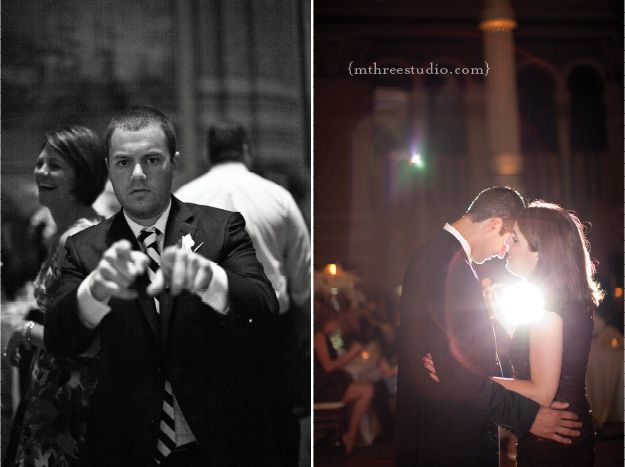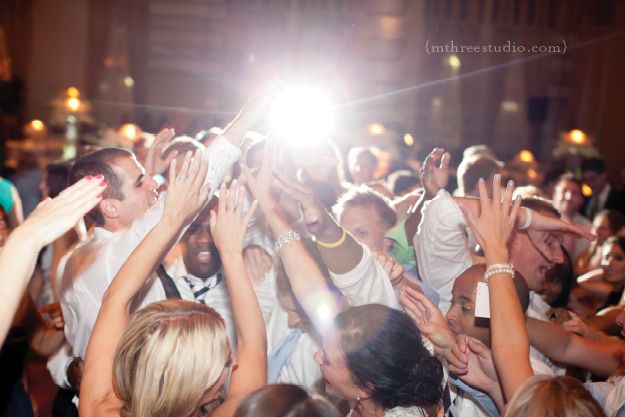 Credits:
Wedding Planner: Janelle Meyer Brown, Evenement Planning
Ceremony: Saints Peter and Paul Church
Reception Venue: The Grain Exchange
Florist: Impressions by Esther
Videographer: Toast Wedding Films
Cake: Peter Sciortino's Bakery
Band: The Michael Walker Orchestra
Caterer: Bartolottas
Makeup: Azana Spa
Bride's Gown: Paloma Blanca, Gigi's of Mequon
Bride's Shoes: Vera Wang
Bridesmaid Dresses: Vera Wang
Groom and Groomsmen Suits: DKNY
Ashlyn & Chris – When I think back on your wedding day, one word floats to the top; JOY.  It was everywhere, hiding around every corner, dancing proudly in the middle of your dancefloor, bubbling up during the solemnity of your ceremony.  May that be a metaphor for your marriage – that joy is found everywhere you turn.  Thank you for asking me to be there to capture your beginning!