He ducked a bit so he could peek under the large awning of the tent.  A verdant green hill stretched in front of the tent, leading up to the tasting room of the winery.  Down by the creekside, he shivered a bit in the cool rainy breeze.  Just as he was about to stand up straight again he saw it.  A flutter.  He ducked lower.  There, on the hill was a dress, white, flowing, no….fluttering over the hillside.  It was her.  His heart stopped for a split second.  He hadn't fully prepared himself for this sight – that he suddenly knew for sure.  The cloud of white and ruffles continued to float it's way down the hill, a pair of well-heeled shoes keeping up next to the skirt.  He stood back up, steeling himself for the moment she would dip into his eyeline, below the tent.  His best man leaned over, cracked a joke.  He obligingly laughed, but instantly forgot what was said.  He looked back to the end of the aisle and there she was.  A vision.  A dream.  His wife.  And he had to remind himself to breathe.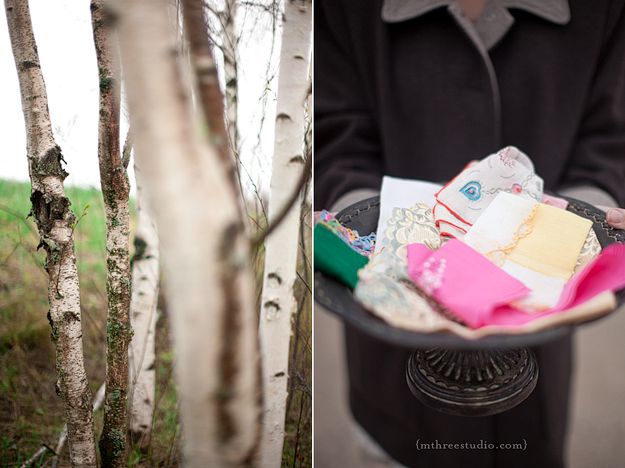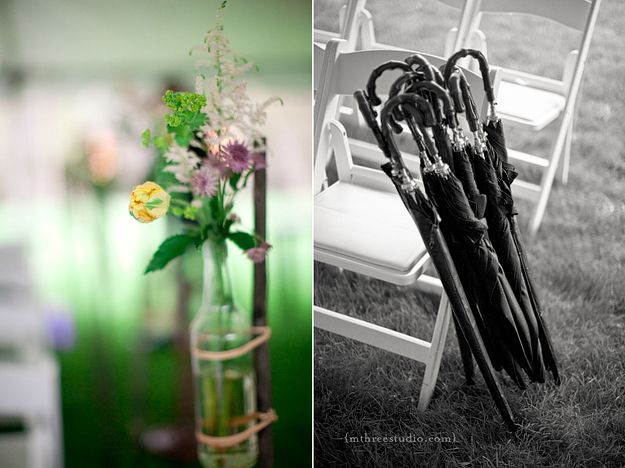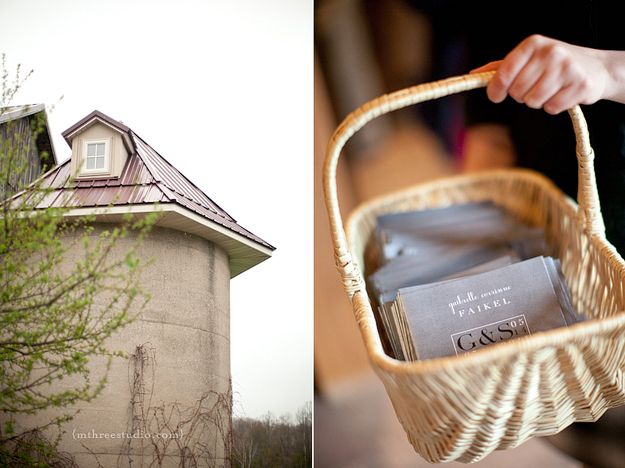 Gaibrelle and Sam had planned for a beautiful outdoor wedding at the lovely Simon Creek winery, a gorgeous tented reception at Horseshoe Bay, all right in the heart of Door County.  And that is precisely what they got – with a few different details.  Spring came very late this year, holding up the budding trees and flowers, and bringing instead endless rain and cold.  But the temperature, the raindrops and the mud couldn't get in their way that day – they took it all in stride, shrugged and laughed.  It was their love that made the day beautiful, and no one could deny that.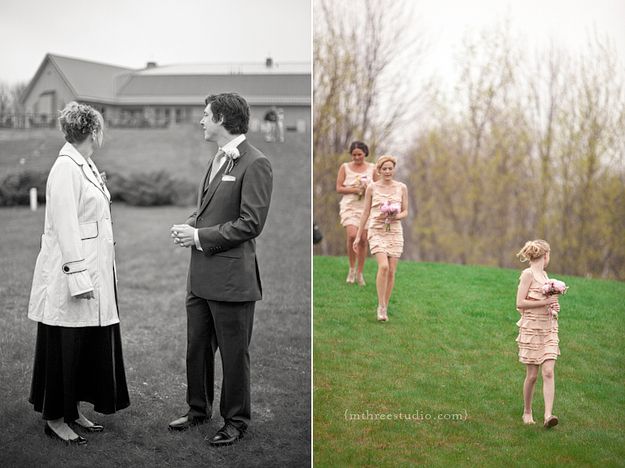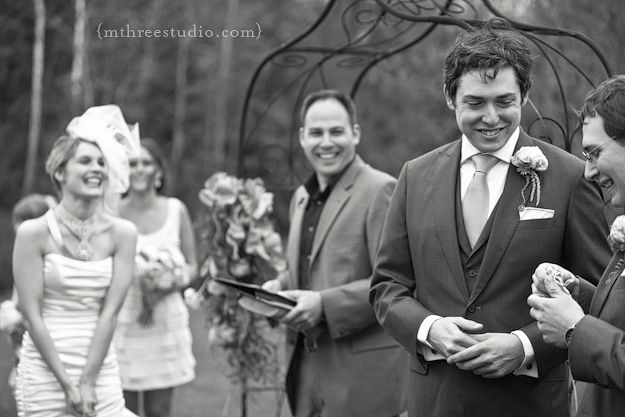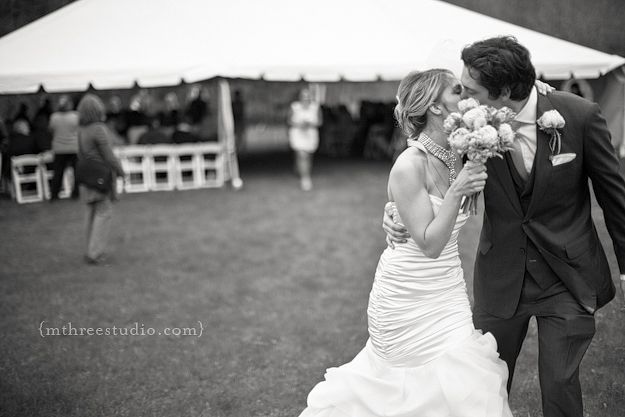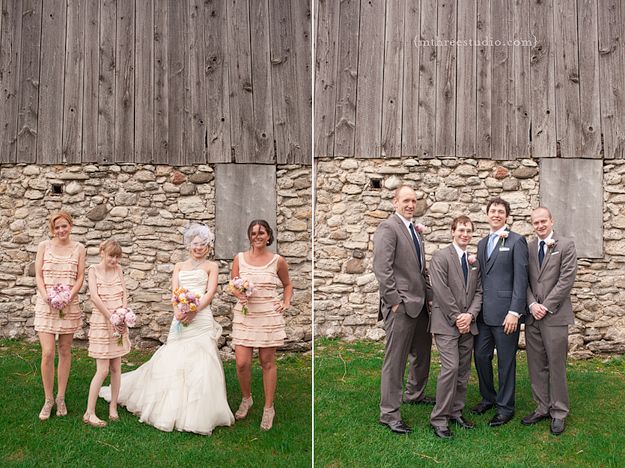 I just adored Gaibrelle's little sister – so cute and full of personality.  And so tiny.  One day, her wedding day will be so fun.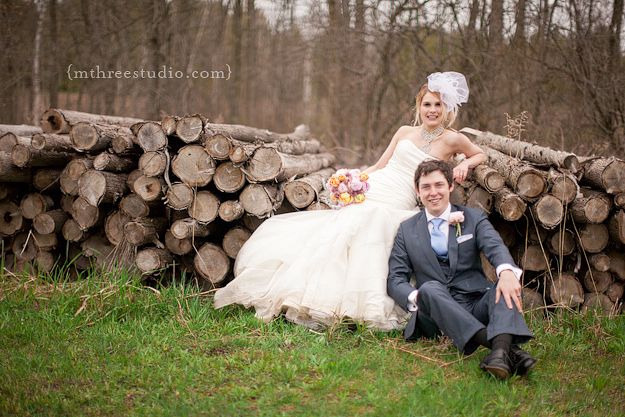 Simon Creek winery might have been a bit barren for this spring wedding (afteral, the vines look more full in the fall), but we found beauty anyway.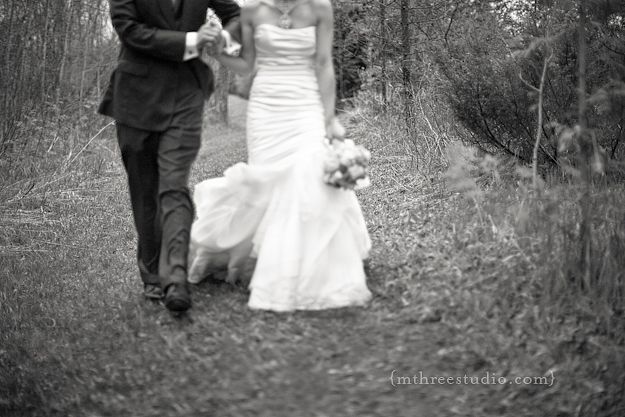 Sam's custom made Nicholas Joseph suit deserved a little recognition of it's own:
So did Gaib's breathtaking headpiece:
I said to Gaib "I'm pretty sure you are going to get dirty" and she just shrugged.  "So what?!?" she said with a smile.  And so we went for it: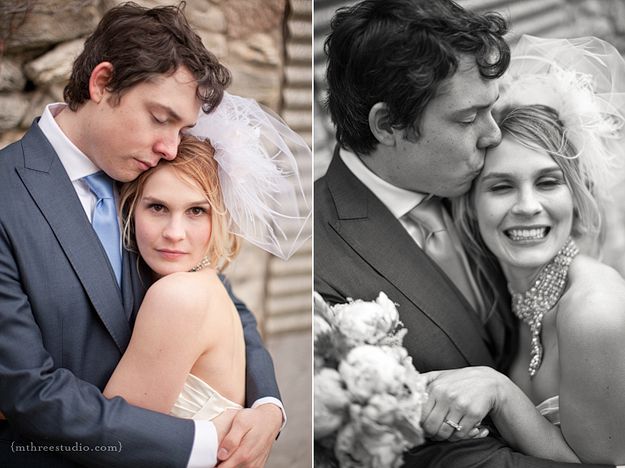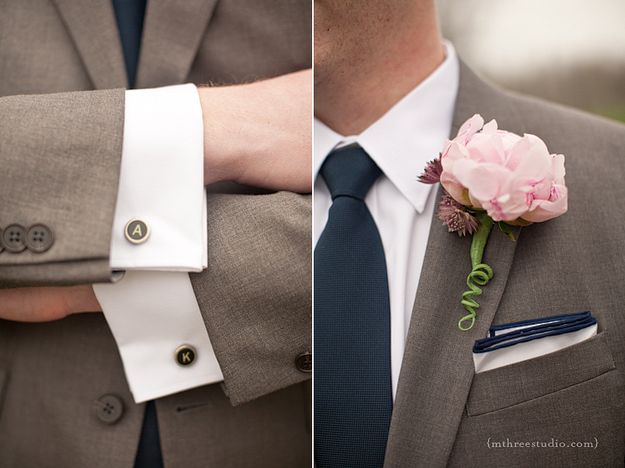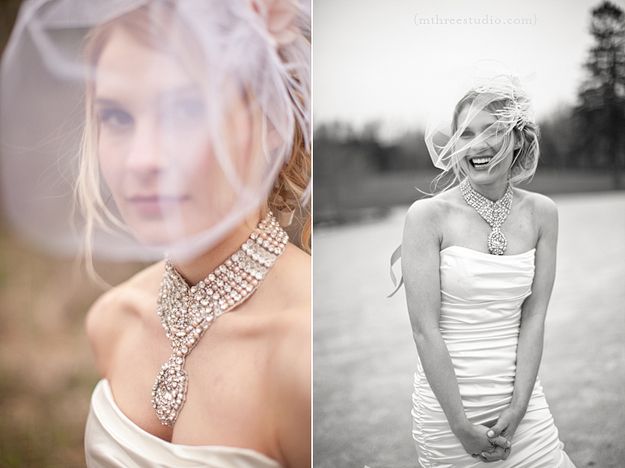 The Credits:
Ceremony Venue: Simon Creek Winery, Door County
Reception Venue: Horseshoe Bay Beach Club, Door County
Tent Rental: Sperry Tents
Florist: Burst, Green Bay
Cake: Truffles by the Wellington, Green Bay
Band: The Nicks, Door County
Caterer: Horseshoe Bay Golf Club, Door County
Bride's Gown: Gigi Private Collection, Gigi's of Mequon
Groom's Suit: Custom made by Nicholas Joseph, Chicago
Stationary: Dapper Paper (etsy)
Linens: Hand-painted by the Bride
The tent, the linens, the whole design of the reception blew me away.  Hand-painted linens, shabby chic elements, a wishing tree, printed placemats, individual cakes, a gorgeous canvas tent right on the lake, simple string lights, mercury glass, I could go on and on.  It was a classically Door County wedding.  Just beautifully done, and a joy to experience and shoot.