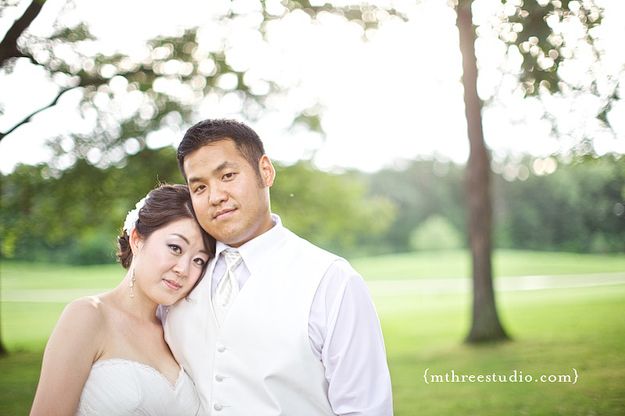 Jenny and Dennis are a study in contrasts.  They each hail from a deeply traditional Korean family, yet they are thoroughly American and modern themselves.  Dennis is outgoing, boisterous and outspoken.  Jenny is quiet, gentle and shy.  And yet, like all good couples, they overlap when you dig deeper.  Jenny possesses the same strength Dennis does, but in her it is underlying, and in Dennis it is out in the open.   Their wedding day was a great reflection of these contrasts and similarities.  Hard edges and bling-filled decor against soft ruffles and sheer drapery.  A deeply emotional and traditional ceremony that led to a saturated and colorful reception complete with a club DJ (who totally rocked my socks off!).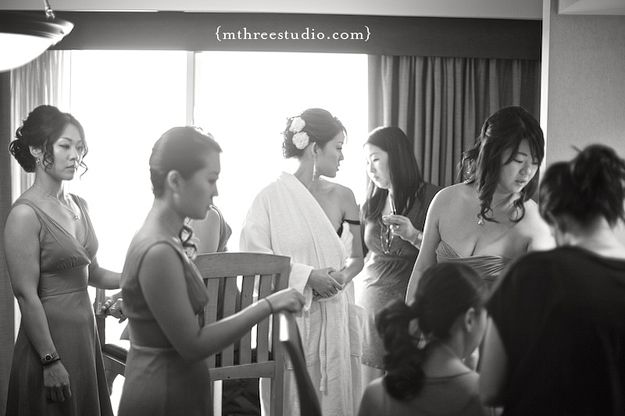 Jenny's dress was to die for.  The ruffles, the lace – it was just perfection.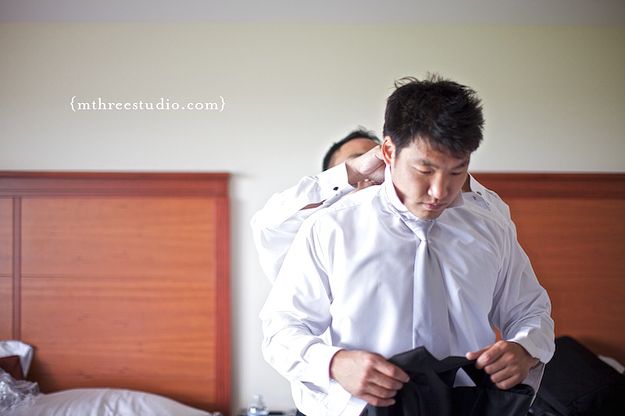 Jenny and Dennis opted for a first look, and it was one of the more calm and quiet ones I have ever seen.  They had a way of communicating during this moment that was outside of usual words or body language.   And yet, it was clear they were reflecting on this moment, this day, and the journey they were starting.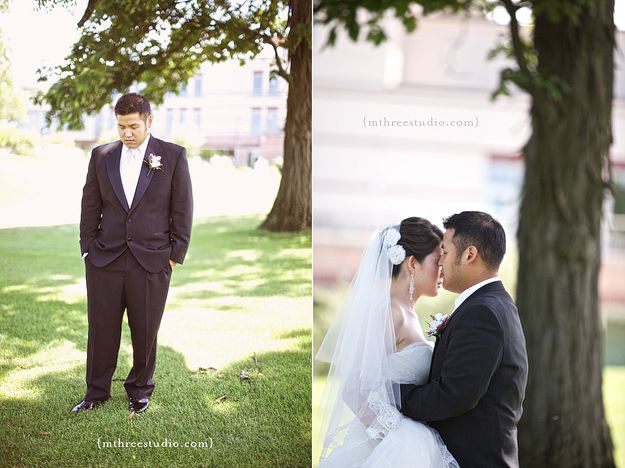 The ceremony was a new experience for me.  It was held at Dennis' father's church – and a good portion of it was in Korean.  But this is part of what I love about weddings – you don't need to understand the language to understand the look on a father's face, the tears shed by a groom, or the look exchanged between sisters.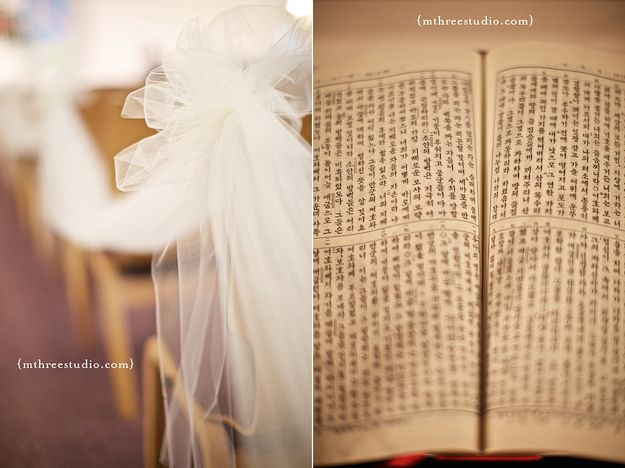 The boys took a moment to prepare Dennis before the ceremony:
Dennis' parents were so cute, watching guests arrive thru this window, both of them bundles of excitement and nervous energy.
This little guy had such a tough time making it down the aisle.  He was so painfully shy.  Even before the ceremony, I couldn't get him to even look at me.  The moment he saw that church full of guests, he knew exactly where he wanted to be – anywhere but there!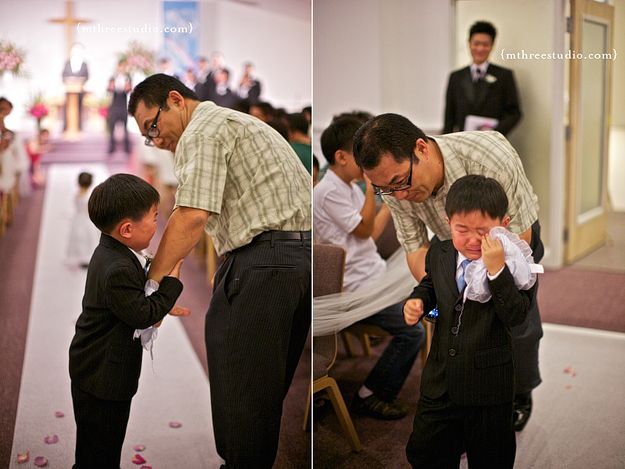 Another first: Jenny's sister was actually equipped with q-tips at the altar, to attend to any runny mascara.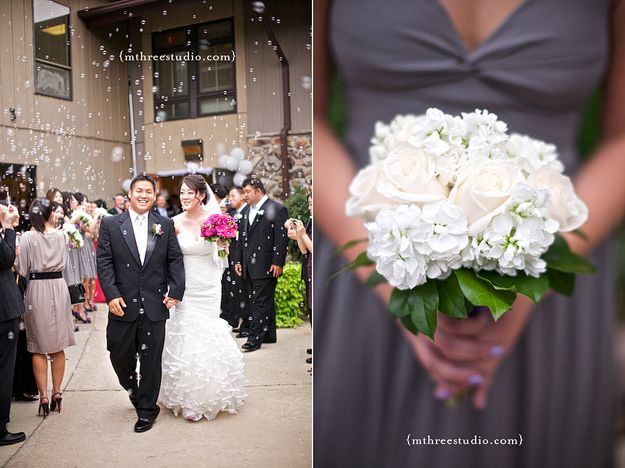 This next image describes for me so well what it was like working with these families.  Everyone talking at once, calling out instructions and questions, half of them in Korean, Jenny trying to bridge the gap, and Dennis just checking out mentally.  Welcome to family formals for this wedding.  It was a riot.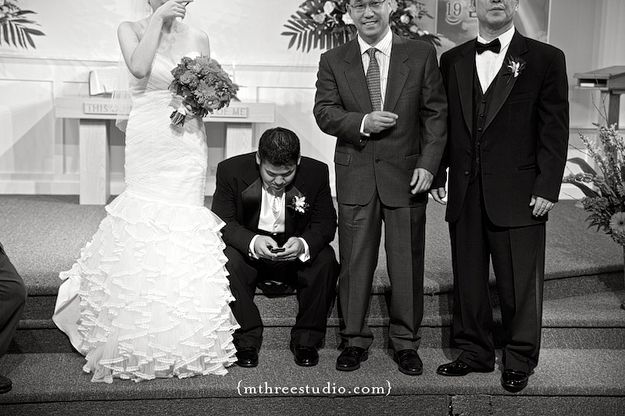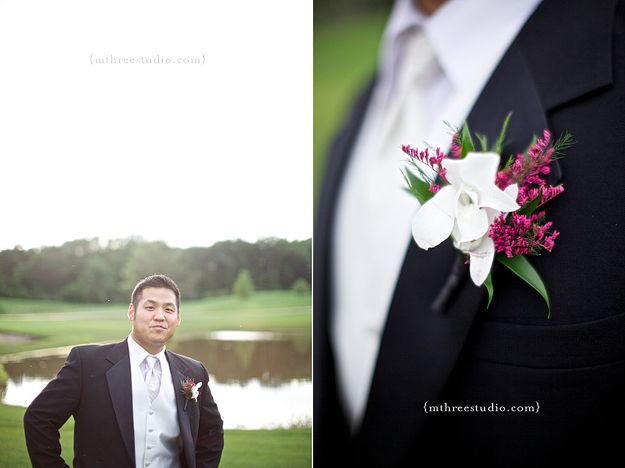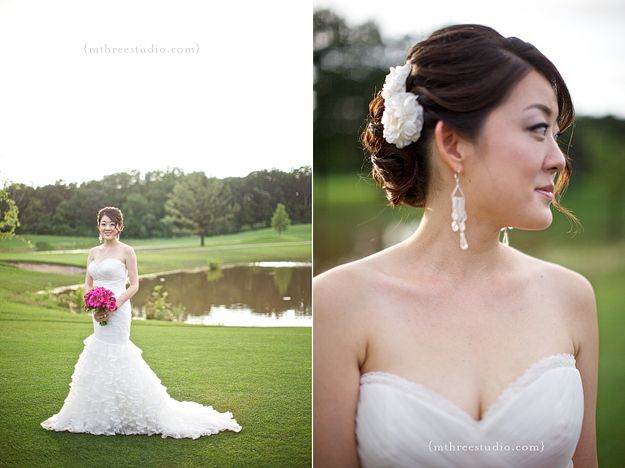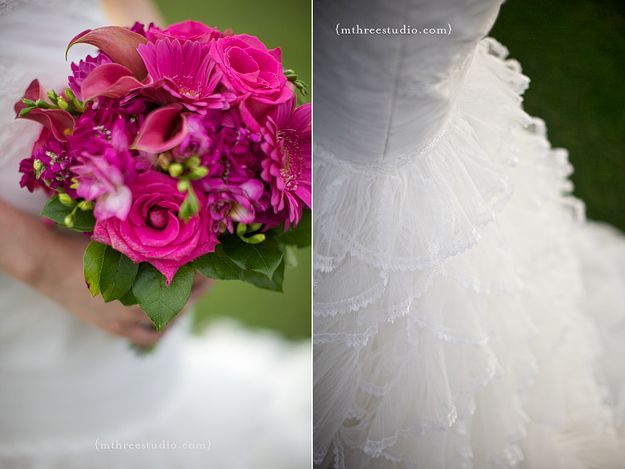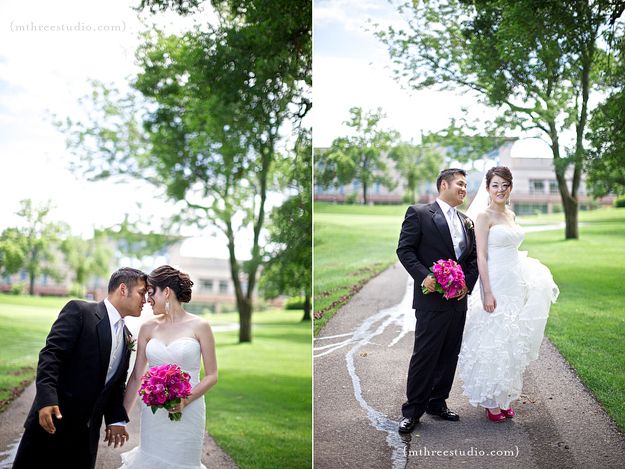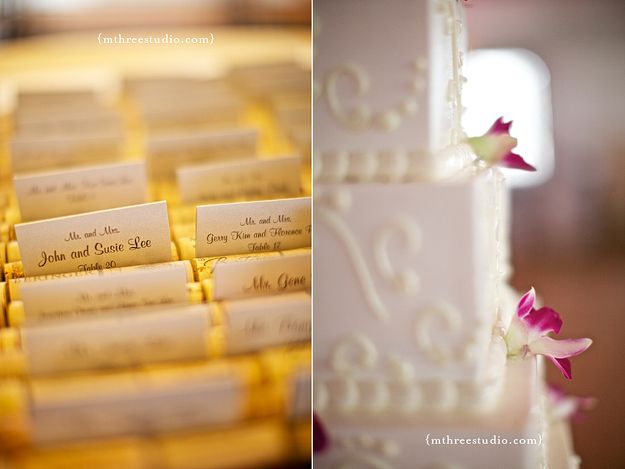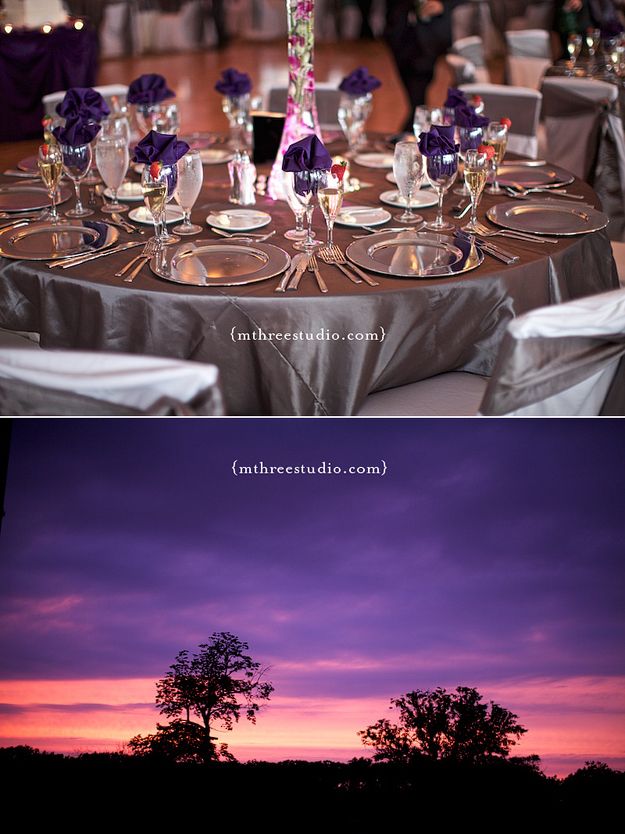 Even the sunset coordinated with the day.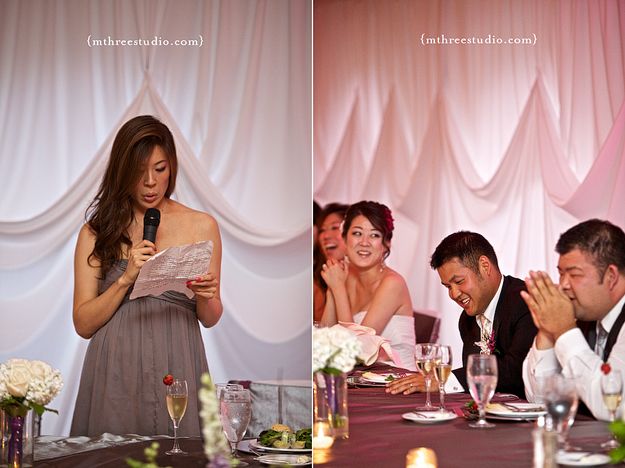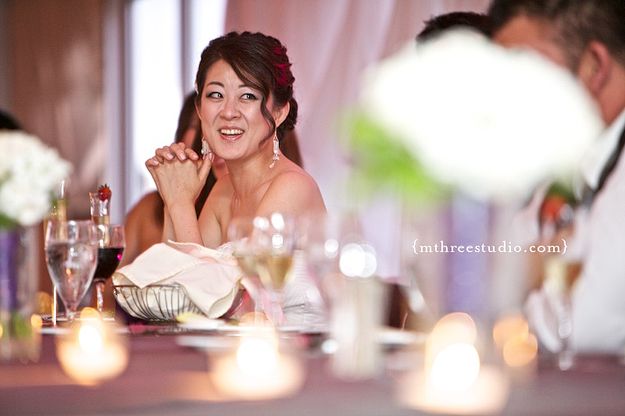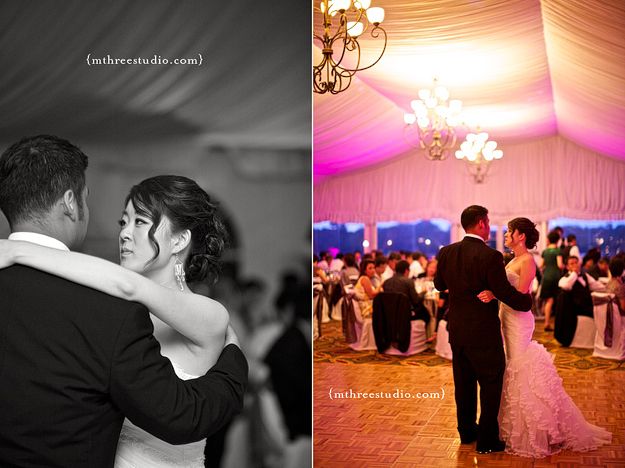 Jenny and Dennis – it was such a joy to walk along side of you on this day.  Your day was gorgeous, and it was a privilege to witness you begin your journey as Husband and Wife.  I wish you many more happy and crazy moments!
The Details:
Reception Venue: Eaglewood Resort
Florals: Petal Pushers
Makeup: Cecilia Oh
Bride's Gown: La Sposa
Bridesmaid's Dresses: J.Crew
Groom & Groomsmen Suits: Savvi Formalwear
Cake: Oak Mill Bakery
Linens: The Chair Couture
DJ: CJ Paz
Wedding Planner: Carrie Kaye Weddings