She waited anxiously in the restaurant.  The scent of flowers wafted up from the tables, light floated in around the room and enveloped her, and the rain fell softly against the windows outside.  The music trailed in from the room next door  – this was the source of her anxiety – her soon-to-be sister-in-law was singing.  Too early, the song she and Patrick were supposed to walk in to.  Someone had cued her too soon and now here she was, waiting to see her groom and feeling like she was in the wrong place.  She took a deep breath, tried to tell herself that they would just start the song again, that there would be plenty of time.  It's something she had always promised herself – that there was plenty of time.  For school, for a career, for that vacation, for love.  But when she met Patrick it was as if time couldn't move fast enough – they had to be together, and no date was soon enough.  The door opened and in walked her groom – looking breathtakingly handsome with a big smile on his face the moment he caught her eye.  Her anxiety got the best of her.  "Babe, hurry!  They are playing our song already!"  He walked over to her with the same steady, measured step.  "It's okay." he soothed, and took her hand. "No one is gong to start without us."  She breathed in deep.  He was right.  They had all the time in the world.
Bacchus never disappoints for a wedding.  Seriously.  There is scarcely a wedding venue with more beautiful light in Milwaukee.  It has long been one of my favorites.  It just glows. Since May was riddled with rain (was there a day without it this year?) this was the perfect location – we had all the benefits of natural light (everywhere!) without any of the sogginess.  And you know, the food and service are tops.  Truly.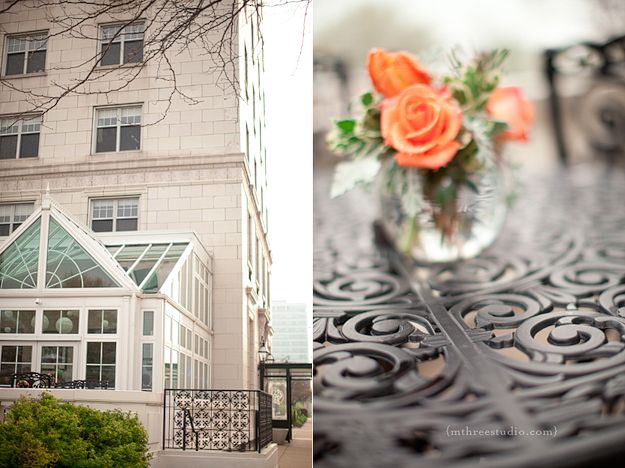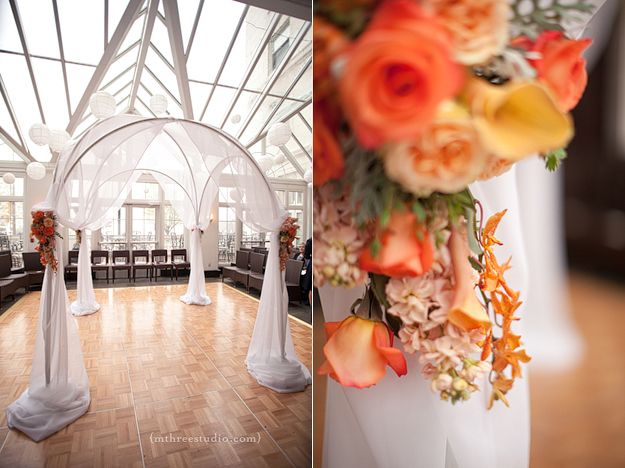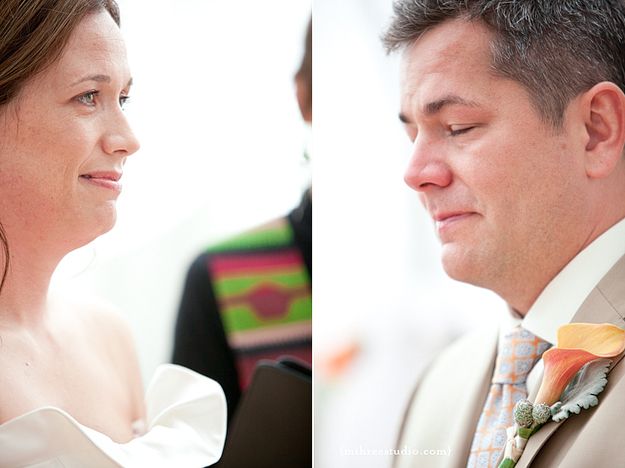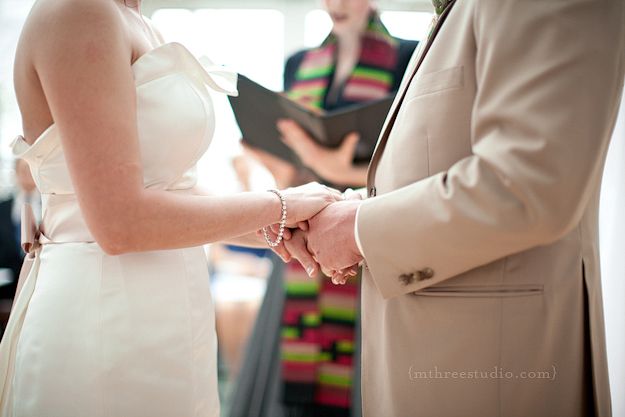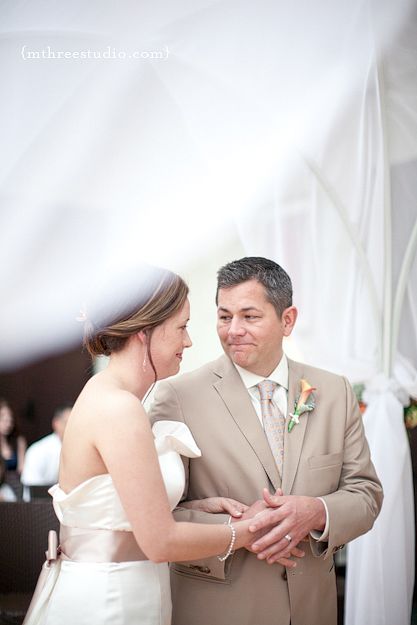 Sara and Patrick's day was a uniquely successful one.  I've talked to them about it many times, and we've all marveled at how well it all went, how beautiful it all was, how much they just enjoyed everything that swirled around them.  There were many reasons for this, but one big reason we came up with why they had such a lovely day:  They hired professionals they LOVED and stepped back and let them do what they do best.   The result was Sara and Patrick were not disappointed in the least.  In fact they were blown away.  Getting to know them better, I've seen them do this with other aspects of their life as well – it's such a great lesson.  And one that resulted in an incredibly fun and exuberant wedding day free from worry, stress (well, save for the entrance music snafu described above) and work.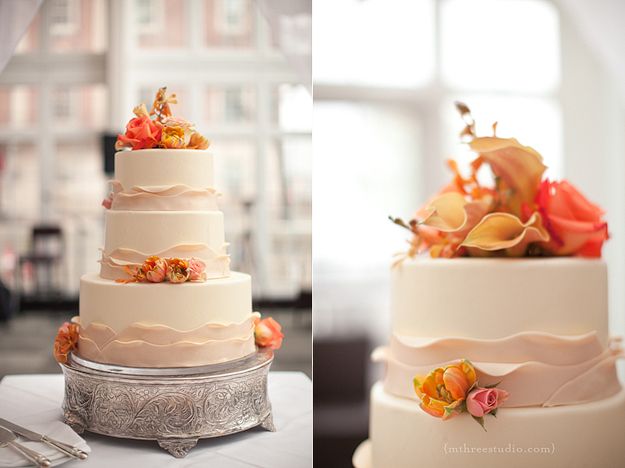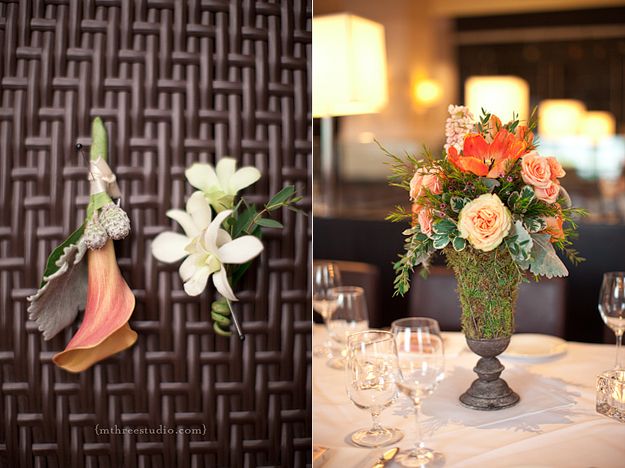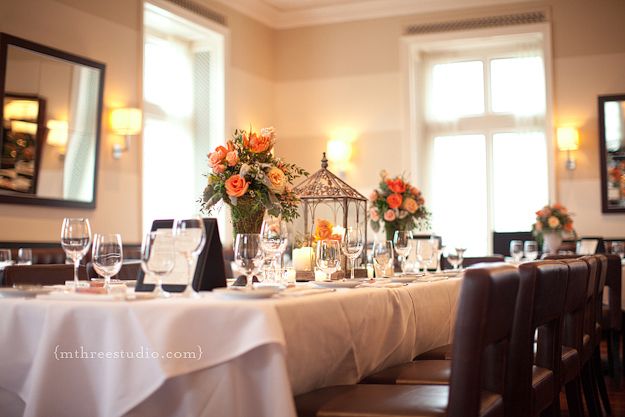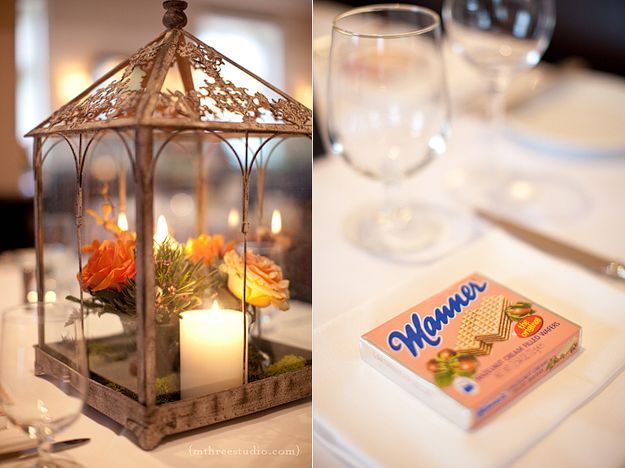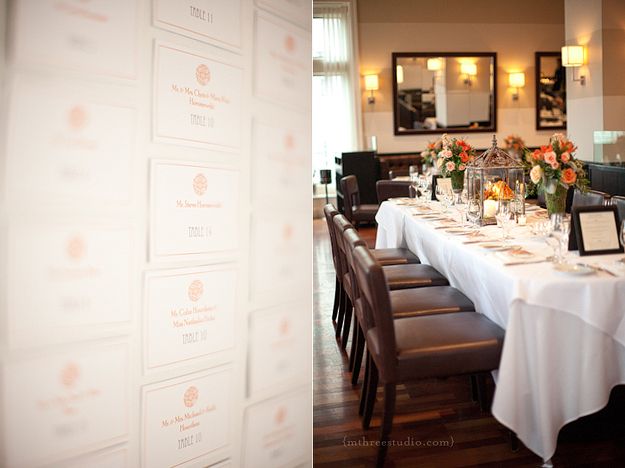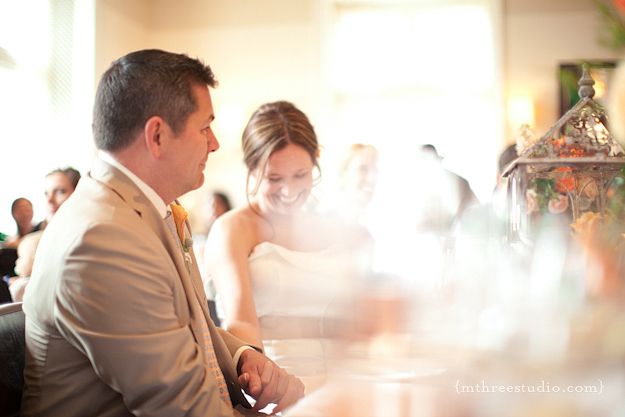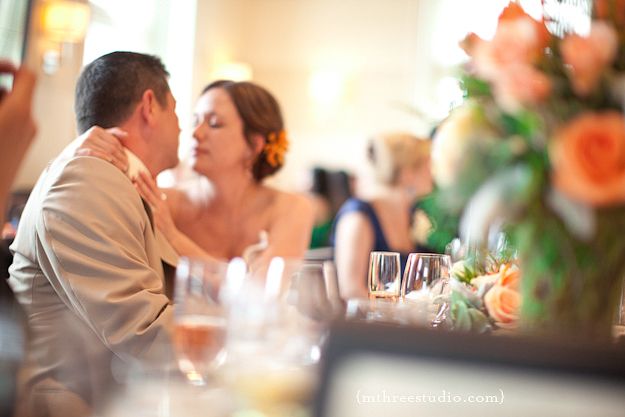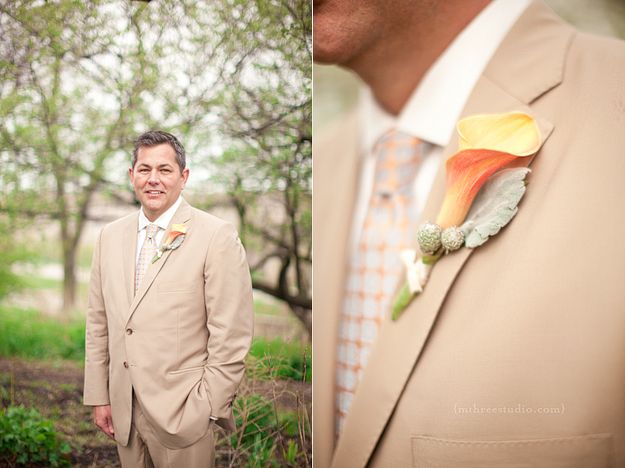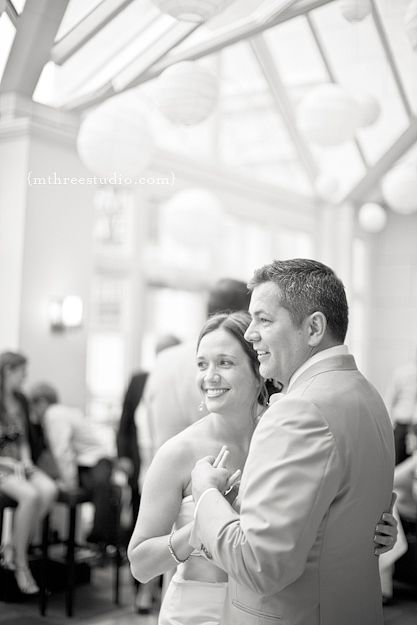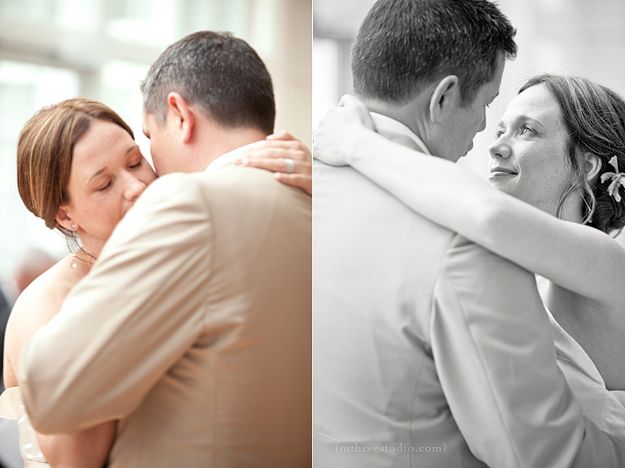 The Love Monkeys might just be the best wedding band ever.  Seriously.  I've never had so much fun, or wished I was a guest so much!  The energy and showmanship were just unforgettable.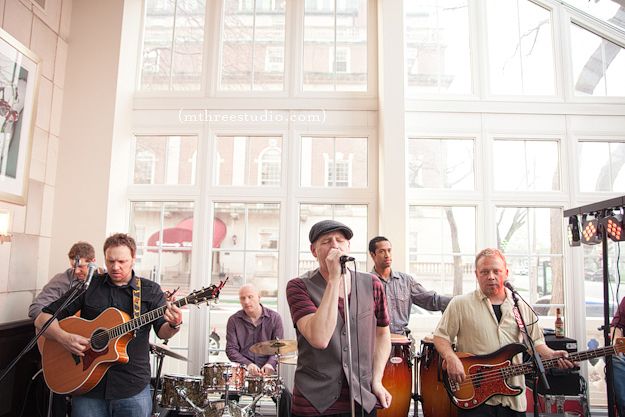 The Credits:
Ceremony Venue: Bacchus Restaurant
Reception Venue: Bacchus Restaurant
Florist: Belle Fiori
Cake: Simma's
Band: The Love Monkeys
Hair & Makeup: The Establishment
Bride's Gown: Paloma Blanca – Gigi of Mequon
Groom's Suit: Custom made at Harley's
Sara & Patrick- I left your wedding (reluctantly) floating on air.  It was a wedding day and experience that made me feel far too lucky to have this as my profession.  To witness a love like yours, and to have been part of a wedding like yours – it is the very definition of a privilege.  Thank you for trusting in your vendors and for choosing me to be one of those.  Your marriage can only be richer and more vibrant than the day you had – you've started off with the bar set so high.