Yes, I love couples in love.  Yes, I adore your stories.  I believe in marriage, and I crave the energy of a wedding day.  But when it gets right down to it, I get seriously inspired by the location.  Place has always been a huge driving force in my work.  Looking back on my art career and training, you'll find I was always drawing, painting, printing and making films about places, and the stories they held.  It is part of why I love to travel so much – I have an insatiable appetite for new places, new stories.  This blog series is all about the places I would love to shoot a wedding at because I find them seriously intriguing, inspiring and amazing.  And I have no doubt that a couple who chooses to get married there would be equally amazing and inspiring and I want to be there to document it.
Let's take a little trip to America's wine country, shall we?  Outside of the vineyards, the mountains, the coastline, the wine (oh, the wine!), there is something so much better about weddings in Napa Valley; the light.  The light in this part of the country is some of the best you will find.  Warm, buttery, lemony, dusky.  Just gorgeous.  And you know, if anything inspires me more than a fantastic wedding venue, it is the light.
One of the very best wineries in Napa to get married at is the V. Sattui Winery, in St. Helena, California.  Nestled right in the heart of the Napa Valley, it is an ideal spot to not only have your wedding, but for your guests to use as a home base for exploring.  They have two and a half acres of gorgeous fields surrounding the original, 125 year old building.  That building makes a perfect backdrop for a wedding ceremony, by the way.  Their outdoor courtyard is just the spot for an open air reception (a long standing dream of mine to shoot), though I think they also offer tented receptions.  Shooting a wedding at V. Sattui would be a dream!
(all images from google images)
Also owned by the V. Sattui winery is another winery that would be ideal for a wedding.  (Though their website says they don't have a permit to do so)  If you can't have your wedding at Castello di Amorosa, then you could do a fantastic day after shoot there, or an even more fantastic rehearsal dinner.  This winery is a new construction castle modeled after those in the medieval wine towns of Tuscany.  It is simply gorgeous at every turn, with so much to explore.  Weddings at Castello di Amorosa?  Yes please!
If V. Sattui and Castello di Amorosa and the idea of a wedding in either of those locations wasn't enough to inspire you, lets take a look at Napa Valley in general.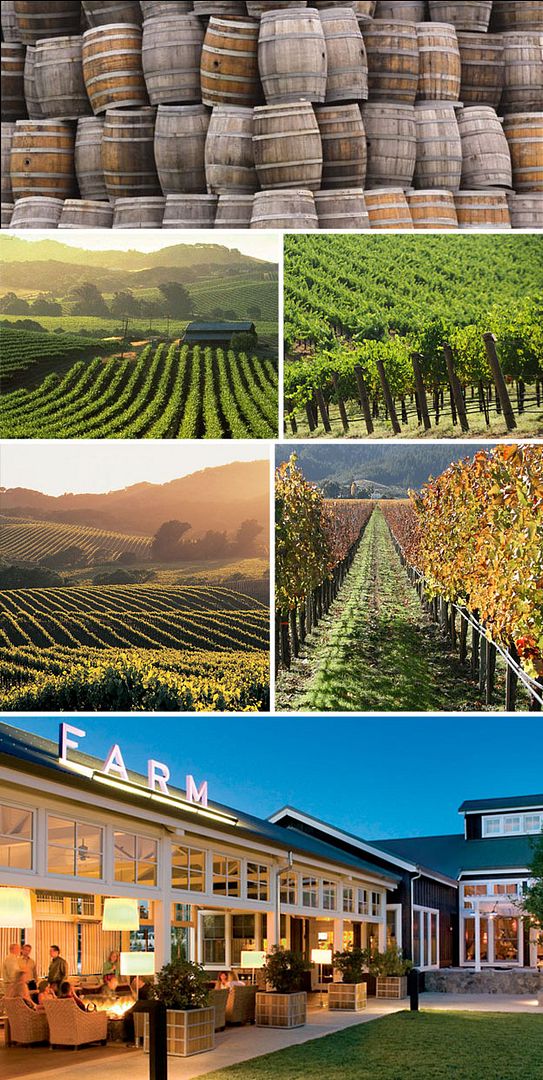 A Napa Valley wedding is high on my wedding photography "bucket list" for sure.  It doesn't get much better than California sunshine, warm buttery light, outdoor wedding ceremonies and homegrown wine.
If you are planning a Napa Valley wedding, this is one photographer who would love to be there.
If you would like a winery wedding a little closer to home (assuming you are from Wisconsin), check out these local wineries: