Yes, I love couples in love.  Yes, I adore your stories.  I believe in marriage, and I crave the energy of a wedding day.  But when it gets right down to it, I get seriously inspired by the location.  Place has always been a huge driving force in my work.  Looking back on my art career and training, you'll find I was always drawing, painting, printing and making films about places, and the stories they held.  It is part of why I love to travel so much – I have an insatiable appetite for new places, new stories.  This blog series is all about the places I would love to shoot a wedding at because I find them seriously intriguing, inspiring and amazing.  And I have no doubt that a couple who chooses to get married there would be equally amazing and inspiring and I want to be there to document it.
Who doesn't love a southern plantation wedding?  I think it might be my well-buried southern girl roots (I grew up partly in Virginia), but I have a severe soft spot for all things Southern.  Add in an antebellum mansion and a sense of history, and you might just see me swoon.  (Okay, you will.)
One of my best friends lives in Nashville, Tennessee.  I've been down to visit her dozens of times, and we often find ourselves walking the grounds of one of these two plantation homes.  Often, you'll find me dreaming of a wedding on their amazingly historic and beautiful grounds.  A plantation wedding would be a gorgeous affair indeed!
A Belle Meade Plantation Wedding
Belle Meade Plantation is elegant and historic.  The 30 acres of grounds are impeccable and the atmosphere is friendly.  They have a truly gorgeous carriage house to complement the fantastic mansion. The original slave house is also present on the property, as well as several other outbuildings and a new addition – a winery.  Porches, balconies, aged stonework, ancient trees, weathered wood – all of the wonderful details are there.
I've walked the grounds of this plantation in many seasons, and it is always gorgeous, even in the rain.  It's almost too good to be true honestly.  A wedding ceremony on the front porch would be so classic, but there are numerous other locations on the grounds as well.  And a reception in the carriage house would be intimate and inviting.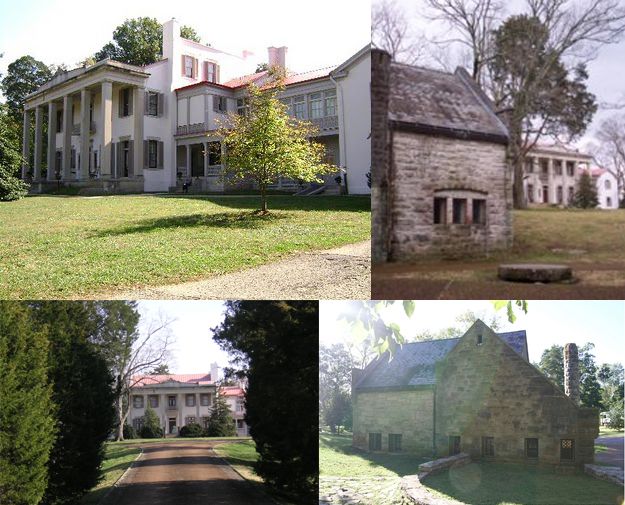 The new winery on the grounds makes blackberry wine, just as the original owners did.  You just have to love the authenticity of this venue.  It's Southern thru and thru, and I don't think there is a bad angle on the property for wedding photography.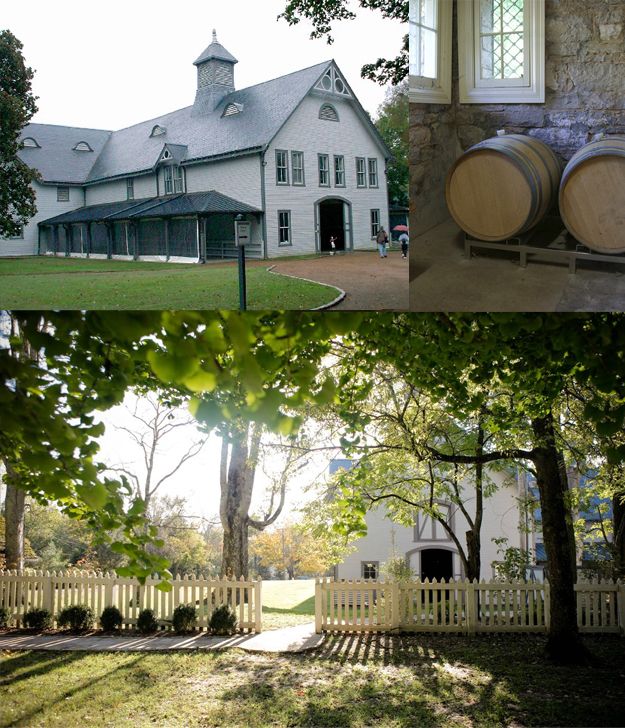 A Carnton Plantation Wedding
Just what you pictured, isn't it?
Carnton Plantation is a bit more rustic.  Nestled in historic and beautiful Franklin, Tennessee (just outside Nashville), its more sparse and out in the country than Belle Meade.  But that open expanse just adds to the feeling of being transported back to civil war times.  I actually love this plantation a bit more as it leaves more to the imagination and feels more romantic and mysterious.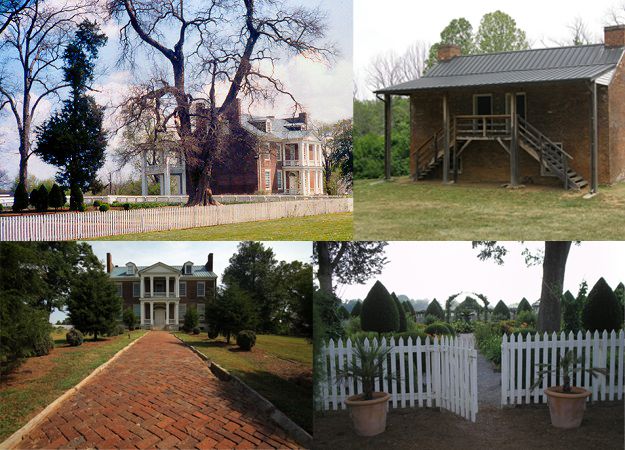 Carnton has many original buildings in addition to the beautifully restored mansion.  A fantastic manicured garden sits to one side, overlooked by the  most wonderful double-decker balcony.  There is a wide open backyard, perfect for a beautiful tented reception.  A wedding at Carnton could be rustic or elegant, and still very southern and very plantation.
I'm always keen on shooting a wedding in Nashville – it has many amazing and wonderful venues, and the town has a special place in my heart.  A plantation wedding is high on my list of "must shoot" and I'd be honored to capture your story at these plantations or any other in our Southern States.
**all images are from google images.  I'm not aware of their owners and if I was, I would certainly give credit.  Somehow, in my many trips to these plantations, I've never brought my camera!